Billington Primitive Methodist Chapel
Bedfordshire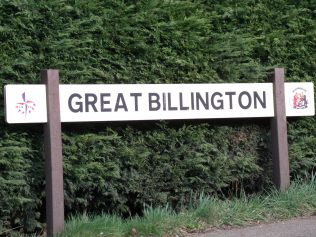 Billington is situated on the A4146 south of Leighton Buzzard.
The 1851 Ecclesiastical Census includes a return for a Billington PM congregation that notes 'The Primitive Methodist Society and Congregation was established in this place in 1848. The meetings are held in a private dwelling House.' The return made by John Read, Local Preachers, states that there were 45 Free Sittings and 25 Standing. The attendances were: morning 32 and evening 70.
A PM chapel was built in front of the village school in Little Hill that was registered for worship on 29 April 1864 by William Birks of Leighton Buzzard, minster. In April 1870, the chapel was one of three in the Leighton Buzzard PM Circuit to hold a Good Friday tea meeting.
After Methodist Union as there was also a WM chapel in Billington, the PM chapel closed, being sold in 1951 and the registration for worship was cancelled on 5 August 1954.
Sources and References
The Ecclesiastical Census, Bedfordshire, March 1851 Volume 54 Bedfordshire Historical Record Society – Edited by DW Bushby
Bedfordshire Chapels and Meeting Houses: Official Registration 1672-1901 Volume 75 Bedfordshire Historical Record Society – Edited by Edwin Welch
Luton Times and Advertiser 23 April 1870
Bedfordshire and Luton Archives and Record Service – Community Archives website