Crich Carr Primitive Methodist Chapel on Hindersitch Lane
Who has the title to this building, before it falls down?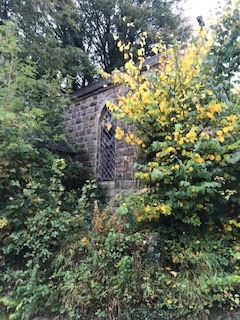 I've recently come across this fantastic old building. Being in construction, historical buildings are my passion. When hunting for the current owners of this property, I have done the normal and searched on the Government Land registry. It looks very much like this building has never been sold, but I'm at a loss as to how to find out A) if this is still the case, B) if its been sub let and to whom And C) if I can buy it, before the structure becomes too unstable to save.