Derby: Dean Street Primitive Methodist Chapel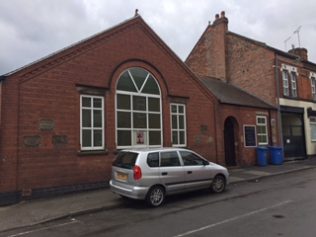 Dean Street, Derby, DE22 3PT
This late Victorian chapel is located in the midst of what were. and still many are terraced streets to the south of the Uttoxeter Road, leaving the city centre.
There are named dedication stones (some badly deteriorated) but no denominational date stone is evident.
In 1940 it was recorded as a brick building accommodating 200 on forms.
Records for Dean Street Primitive Methodist Chapel held by Derbyshire Records, 1887-1993.
Chapel remains open as part of present Derby Circuit.