Ireton Wood Primitive Methodist Chapel Derbyshire
The chapel was built in1869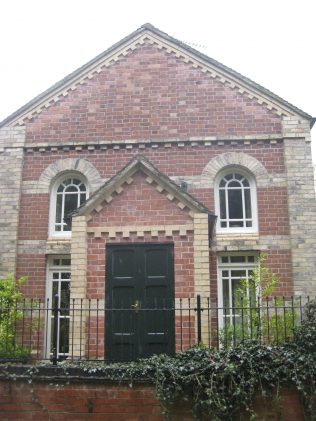 Ireton Wood Chapel is a splendid building in a beautiful rural location. In 2015 it is a dwelling. It is built of red brick with lighter brick work decoration. The first two bays of the building represent the original chapel the rear two (beautifully matched) are an extension put on by the present owner. The double garage at the side is also built to match.
The chapel closed before 1979 and the present occupants moved in in 1995 the extensions and additions coming after that date. On purchase of the chapel the owners bought the field to the side to accommodate a garden and the garage.
The whole site is a credit not only to the owners but also to the village. the only regret is that the plaque had been defaced and was not able to be included in the renovations.
Photos taken May 2015
OS Map Ref:119:SK282478