Kirk Ireton Primitive Methodist Chapel Derbyshire
There were two chapels here. One built in 1836 and one built in 1876.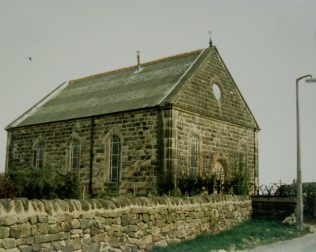 The first chapel to be built in Kirk Ireton (photos 1-3) was in 1836. It still stands today opposite the much larger chapel (photos 4-6) built to replace it in 1876. The latter has now been converted into a house whereas the former is now being used for worship again.
Photos taken October 2013
OS Map ref: