Ripley, Nottingham Road, Primitive Methodist Church
Mount Tabor, built 1892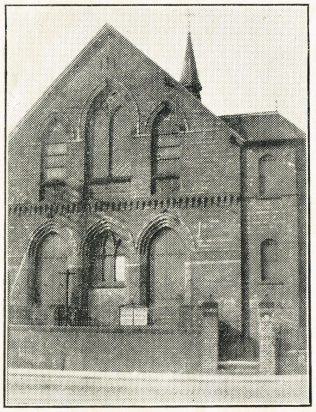 Christian Messenger 1921/202
In 1892 a Church, with Schoolrooms attached, was built in Nottingham Road. Originally known as Mount Tabor, it has now been converted into a house (no. 31).
In 1940 it was said that the church was fitted with pews which could seat 450 people, and as well as the School Hall there were 7 other rooms.
In 1964 it was said to have pews which could seat 362, seating for 100 in the Sunday School as well as 6 other rooms.
In 1930, when the Annual Synod was held at Nottingham Road it was the largest church in the circuit.
A view of the interior appeared in the Christian Messenger in 1921.