Tadley Primitive Methodist chapel, Hampshire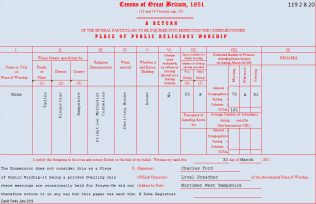 Tadley was on the Plan of the "Mitcheldever" Circuit in 1835, and was later transferred to the Reading Circuit. At the time of the 1851 Religious Census the Primitive Methodists were still meeting in a house; the census recorded 70 in attendance in the morning, and 91 in the evening.
The chapel was opened in 1859.
In 1870, when the Silchester Circuit was formed from Reading, Tadley became part of the new circuit.
The chapel has been demolished, and I have no photograph of it, but there is still a Methodist church in the village – or perhaps nowadays one should say town.