Rochdale (Jarvis Street) Primitive Methodist Chapel
This chapel was built in 1887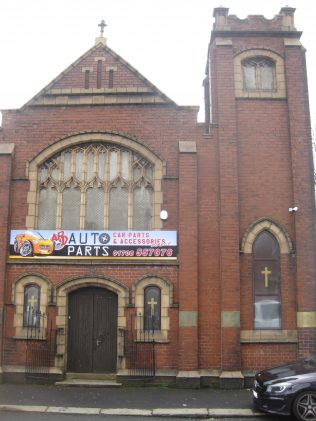 This is a large brick built chapel with a tower. It is in the middle of a residential area. Date of closure is unknown.
In 2016 it advertises itself as being 'Auto Spares' – car parts and accessories but there is little indication that this business is still being conducted from these premises.
Photos taken March 2016
OS Map Ref:109:SD898144
Additional information (CH 08/2020)
The February 1887 Primitive Methodist magazine records the laying of the memorial stones for Jarvis Street school-chapel.  It was planned to cost £600 of which half had been raised.