Scawby Shaw Primitive Methodist chapel
Chapel Lane Scawby Brigg DN20 9AQ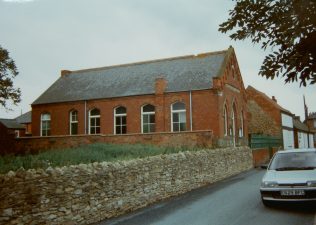 There were two Primitive Methodist chapels in Scawby parish, one in the village itself and one in the hamlet of Scawby Brook.  The word Shaw was introduced to describe the Chapel in the village around the time of Methodist Union, probably to differentiate between the two Chapels, both now officially designated Scawby Methodist Church.
The Primitive Methodist chapel in the village initially dates from 1834.
The Scawby Shaw Primitive Methodist chapel in Keith Guyler's picture dates from 1895. Previously the Society had been using a rented building and the lease was due to run out in the 1890s so the decision to build a new chapel was made.
The land was gifted by Mr RN Sutton Nelthorpe but the Trustees asked for the smallest possible area of land as they did not want to appear greedy.  Hence the chapel was right on the roadside and there were only very narrow paths either side of the building.
There is an excellent booklet recounting the story of the chapel and some of the families involved in the Centenary booklet by David Wass.
location: 968055
Reference
David Wass (1995) Scawby chapel Centenary 1895-1995 accessed online September 18 2015 at http://www.barton-brigg-circuit.org.uk/scawbybook.pdf but no longer at that address (2019)