Rock Primitive Methodist Chapel, Telford, Shropshire
Opened 1861; 2nd chapel 1877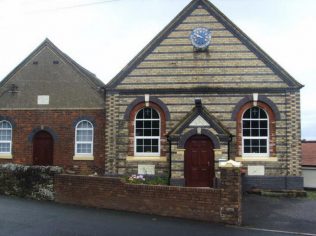 Opening of the Chapel, 1861
'ROCK, DAWLEY CIRCUIT.—Rock is a village that has been noted for wickedness. The Primitive Methodists have preached here for nearly thirty years, and a few souls have been saved, and a little society has reflected some light on the surrounding darkness. Last spring the tiny church was aroused; a deeper anxiety was felt for the salvation of their neighbours. Prayer was made to Him who has the hearts of all men in His hand. Their Heavenly Father heard the voice of supplication, and poured His Holy Spirit on His children; a revival followed, and the house where the services were held was too small to accommodate the congregation.
In September last we arranged to build a chapel 30 feet by 24. On December 8th, it was opened for the celebration of divine worship. Three sermons were preached on the occasion; that in the morning by the writer, Mr. J. H. Poole preached in the afternoon, and Mr. R. R. Pearse in the evening. The amount collected was £9 4s. 1d.'
JOHN PORTER.
Source
Primitive Methodist Magazine,1862, p 115.
More information
More information about this chapel can be viewed by following the link to Shropshire's Nonconformist Chapels.
Current information about the chapel can be seen on the church website.