Balls Bank Primitive Methodist Chapel
Whitehill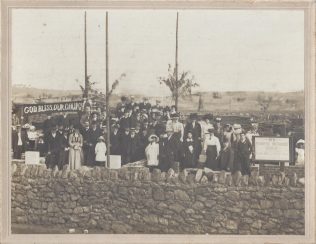 Photo taken in 2018 by E & R Pearce
Photo taken in 2018 by E & R Pearce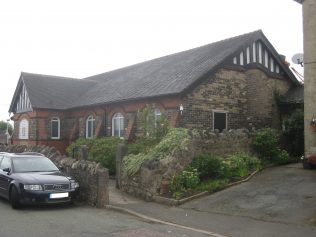 Photo taken in 2018 by E & R pearce
Photo taken in 2018 by E & R Pearce
Photo taken in 2018 by E & R Pearce
Photo taken in 2018 by E & R Pearce
Photo taken in 2018 by E & R Pearce
Photo taken in 2018 by E & R Pearce
Photo taken in 2018 by E & R Pearce
Photo taken in 2018 by E & R Pearce
Photo taken in 2018 by E & R Pearce
Cottage converted into a Chapel in 1869
The Chapel was opened by Rev W E Saunders, of Tunstall, on 1 January 1870, the collection on that occasion being £6 2s.
It was replaced by a larger iron building, known as 'The Tabernacle', which was regarded as a prominent feature when viewed from the neighbouring hills. It was opened by Rev T Laurance, of Crewe, on 2 June 1895. The collections on that occasion being £5 14.11.
In 1907 the collections at the Sunday School Sermons were between £30 and £40.
A new chapel was built in 1912.
It is interesting to note that some of the people in the photograph showing the foundation stone laying ceremony in 1912 maybe some of those whose names appear on the photos of the foundation stones
Source
W J Harper, Mow Cop and its Slopes, Tunstall (1907), p 57