Ixworth Primitive Methodist chapel
Thetford Road Ixworth BURY ST. EDMUNDS IP31 2EU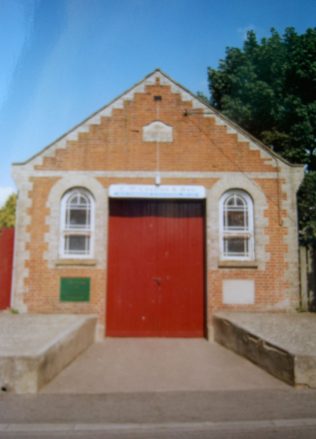 Ixworth Primitive Methodist chapel was in Thetford Road and opened in 1879. It closed after Union in 1934.  The congregation joined with the larger Wesleyan chapel in High Street.
By the time of Keith Guyler's photograph in 2000 it was in commercial use as a store for EW Cousins Co, antique dealers.
On the Ixworth Village website there is a report which appeared in 'The Revival' on the growth of Ixworth Primitive Methodist chapel gives further information.  According to the report the Primitive Methodists contained some of the vilest characters in the village and the yearly fair was notorious for drunkenness, quarrelling and fighting.
Location: 933707 
---
Reference:
Ixworth Village website accessed 14th August 2015