Swansea Plasmarl Primitive Methodist Chapel
'Ebenezer', Neath Road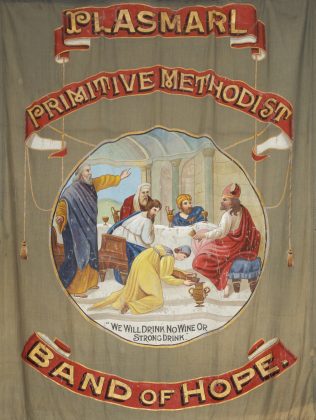 Built in 1886-87, although maybe it was started even earlier as a plaque on the front of the chapel says 1885.
It was one of the last nonconformist chapels in Wales to be designed by the important Swansea architect Thomas Thomas (1817-88). It was in the lancet Gothic style. It has a central arched Venetian window, with a 'Thomas style' plaque over it. The Sunday School room was beneath the Chapel.
The chapel is now disused, and you can see a photo of it here.
Source
S Hughes, 'Thomas Thomas, 1817-88: the first national architect of Wales', reprinted from Archaeologia Cambrensis, 152, 2003.