Brown, George (1827-1905)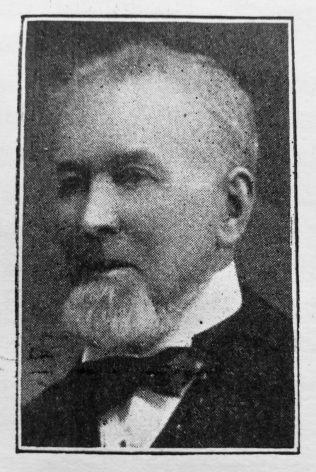 Transcription of Obituary in the Primitive Methodist Magazine
Mr. G. Brown was born at Wakefield in the year 1827. His parents were very devoted adherents of the Wesleyan Methodist church in that town.
He was a man of considerable education, culture, and refinement. When he joined the Primitive Methodists of Selby they were a small and struggling Church, worshipping in an old and out-of-date chapel, hidden away from view. It was evident that if our Church was to make any progress in the town, and do the work to which it was called, a larger and more commodious building should be erected, but the difficulties in the way seemed almost insurmountable. It was largely out of consideration for these facts, that Mr. Brown resolved to throw in his lot with our people. He did so and with the most unstinting service devoted his energies to the work of securing the chapel that at the present time occupies the most prominent and commanding position of the Free Churches in Selby.
Having become a member of the Primitive Methodist Church, our friend soon came to the front, and took a leading position. This was inevitable. Not because of any undue obtrusiveness on his part: indeed he was at all times one of the most humble and unassuming men we have met. He never pushed himself into a foremost place, but the sheer force of his strong character brought him there of necessity. His rare intellectual gifts, and powers of organization were such that he was bound to rise to the top wherever he was. Hence there was no office that it was in the power of the church at Selby to bestow that he had not filled, and on one occasion he was honoured by election to the vice chairmanship of the Hull District Synod.
For many years he laboured in the Sunday School both as teacher and Superintendent, and hundreds of young people in Selby, now grown to mature years, are largely indebted to him for their early religious training. As class-leader and local preacher he was a great power for good in the church and Circuit.
The qualities that brought him to the front in the church also brought him to the front in the town. He occupied several leading positions as a citizen. He allied himself to every movement that made for the good of the community. At the time of his death he was a member of the Burial Board, and various other organisations. He was in fact most unstinting in his service for any and every good cause that needed or claimed his assistance.
It seemed to those of us who knew him best that there was no sacrifice too great for him to make for the good of humanity and the glory of God. He loved his Master and Lord with a true and devoted love, and he gave Him over fifty years of untiring service. For some two or three years he showed signs of failing health which compelled him to allow some of the offices he held to pass into other hands, but he continued to be a most regular attendant at the means of grace. His place was never vacant except through sickness or absence from home. His presence was always an inspiration. To go to the Saturday night Band meeting and not find him present was to feel a sense of disappointment, and there was certain to be on all sides an inquiry as to the reason of his absence. This devoted life, however, for some time was seen to be drawing to its close. The shades of night were gathering round that hoary head which had long been "a crown of glory." But though the end had been long expected it came suddenly. At the dawn of day on November 1st, 1905, he breathed his last and passed into the ford across the river, to the bright shore on the other side.
The funeral took place in the Selby cemetery where he was laid to rest in the family vault with those who had gone before him – a devoted wife and a dutiful son, the latter of whom gave himself to the Primitive Methodist Ministry, and laboured in Hull and other circuits with great efficiency and success. Prior to going to the cemetery a service was held in the chapel that our deceased friend had done so much to build, and where he had worshipped so many years.
So passed away from earth to Heaven one of the most devoted servants of God, and one whose work and influence will live long after him for good.
Family
George was born on 10 November 1827 at Wakefield to parents James, a shoemaker, and Christiana. He was baptised at All Saints, Wakefield, on 28 July 1828.
Census returns identify that George worked as a chemist and druggist.
He married Sarah Ann Wilkinson (abt1825-1889) in early 1849 at Selby, Yorkshire. Census returns identify six children.
John Wilkinson (abt1850-1883) – a PM Minister (1871-1875); a master draper (1881)
Edward (1851-1911) – a wholesale draper (1901)
Hannah Elizabeth (abt1853-1863)
Mary Thornton (1854-1921) – married William Oldfield, a draper, in 1890
Eleanor (Ellenor) (1858-1909) – married Joseph henry Haynes, a hotel proprietor, in 1885
Benjamin Verity (1860-1939) – stores drugs (1911)
References
Primitive Methodist Magazine1906/910
Census Returns and Births, Marriages & Deaths Registers