Goodwin, George (1858-1941)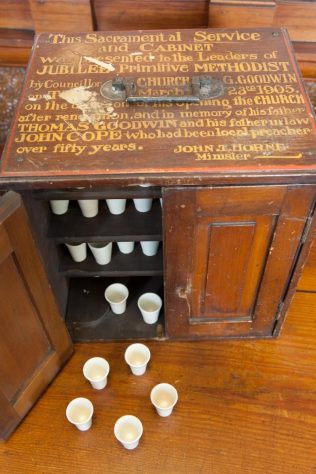 The son of Thomas Goodwin, George was also a significant figure in the life of Jubilee Chapel. He was born in Tunstall in 1858, and went into business with his brother Thomas as a Builder.
In 1905 he presented to Tunstall Primitive Methodist chapel a communion set in an inscribed box "in memory of his father Thomas Goodwin and his father in law John Cope who had been local preachers over fifty years".  The box is now at Englesea Brook Chapel & Museum.