Heath, Samuel (1816-1882)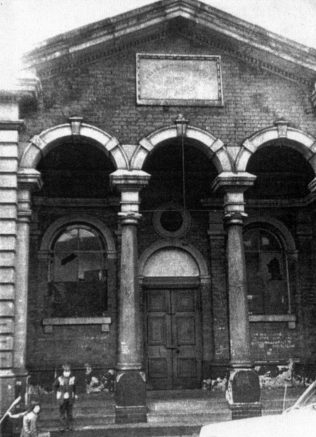 My great-great-grandfather Samuel Heath was born in 1816 as the ninth (and last) child of John and Catherine of Haslington (Cheshire).
Samuel moved to Over (Winsford), where he married his first wife Martha Boden. In the census of 1841, he described himself as a 'grocer'. However, after his father's death in 1846, he became one of the two heirs to a freehold farm in Crewe. The great railway development was in full swing, and the establishment of the locomotive and carriage works made Crewe a 'railway town'. Samuel seems to have profited from the sale of his land to the railway company.
He now became a person of some importance in Crewe, being elected as a member of the Local Board – the successor to the Parish Council and precursor of the town council before Crewe became a municipal borough. He was a local preacher, although his great friend Thomas Bateman wrote in the Primitive Methodist Magazine: 'As a preacher it may, perhaps, without offence be said, he does not excel. Providence has not endowed him with all the requisites of eloquence. Still he is a workman not needing to be ashamed.'
He became well known for his philanthropy when new churches were to be built, and much of the credit for the conversion of two cottages in Market Street, Crewe, must go to Samuel, who was its first society steward. As the membership at Market Street grew, a new chapel was needed. Bateman wrote: 'After looking round for a suitable place, a site was fixed on only about forty or fifty yards away from the present chapel. The land on this part belonged to Messrs S and M Heath, through which it was intended to form a new street to be called Heath Street'. (Martin Heath was a distant cousin of Samuel; they lived side-by-side in a large pair of houses in Crewe. Martin became the town's first mayor.)
In 1865, Samuel laid a foundation stone for the new chapel (upper picture). He received a silver salver to commemorate the occasion. It is now in my possession.
Samuel went on to build another Primitive Methodist chapel in Ramsbottom Street, Crewe (lower picture), entirely at his owm expense. It became known as 'The Heath Memorial Church'. Both Heath Street and Ramsbottom Street churches are now closed.
Samuel later went to live in Audlem, where he died in 1882.