Jennings, Elijah
Vice President of Conference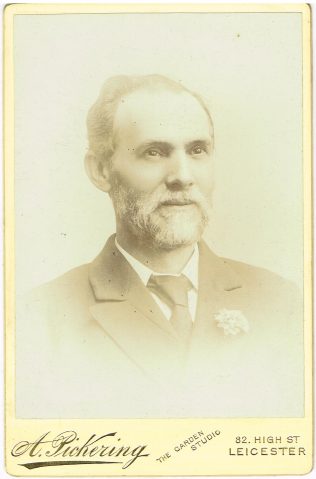 Englesea Brook Museum 10/04
I see that listed as a Vice President of Conference in 1890 is E.Jennings.  He was my great grandfather, whose first name was Elijah.  He was born in 1842, married in 1860, and established a boot and shoe manufacturing business in Leicester.  I understood from my grandmother that he was a Primitive Methodist local preacher.  He died in 1914, and is buried in a family plot in Welford Road Cemetery in Leicester.
In 1898 he laid a foundation stone of Hinckley Road Methodist Church, Leicester, where he was Superintendent of the Sunday School, and a Councillor. In 1903 he laid a foundation stone of the Primitive Methodist Church New Schools, Fosse Road, Leicester.  In 1907 he was presented with a rosebowl for 50 years association with Hinckley Road Primitive Methodist Church, so there must have been a church on that site before the present one (which is now a Ukrainian church).
My parents were married in that church in 1936, and I was christened there on New Year's Day, 1939.