Leighton, James (1822-1908)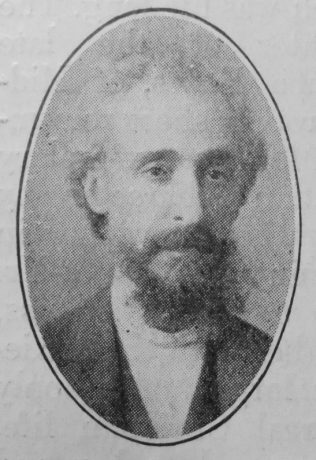 Transcription of obituary published in the Primitive Methodist Magazine by Charles T. Bishell
Mr. James Leighton was born at Tytherington, a hamlet near Bollington, on December 19th, 1823. The Wesleyans held services in his father's house. At an early age he joined our church at Bollington, and for over sixty years has rendered splendid service as local preacher, class leader, and circuit representative on the District Committee.
To know James Leighton was to esteem and love him. His genial presence was like a breeze from the hills. His sunny disposition meant an uplift of mind and heart.
He was a true Methodist, and his loyalty to his church was commendable. Only a fortnight before his removal to the higher service, he took part in a great Centenary Service in our Bollington Church, and his appeal to our young people will not soon be forgotten.
James Leighton filled a large place in the business and social life of Bollington. He was the manager of the Lowerham Cotton Mill for over thirty-three years, and was so tactful and big-hearted as to win the esteem and confidence of masters and men.
The funeral took place on Saturday, Oct. 3rd. An impressive service was held in our Bollington Church conducted by Revs. S. Bond (Congregationalist), and C.T. Bishell (Pastor), after which the remains were interred in the Bollington Churchyard.
An "In Memoriam" service was held on Sunday, October 11th, when Rev. C.T. Bishell preached to a large congregation from the text, 2 Tim. iv.
Letters of appreciation from Revs. J. Bradley, W.H. Mason, G.H. Southall, P. Kay, J. Biggs and T. Meakin were read during the service. "Crossing the Bar," "O Rest in the Lord," and "Rock of Ages" were rendered by members of the choir, and Mr. George Berry played the "Dead March" in "Saul."
Brother Leighton leaves a widow and an only daughter (widow of the late Rev. Charles Finch), to whom we extend our deepest sympathy.
"Life is ever Lord of Death,
And love can never lose its own."
Family
James was born on 19 December 1822 at Tytherington, Cheshire, to parents George, a weaver, and Ann. he was baptised on 2 March 1823 at St Michael, Macclesfield.
Census returns identify the following occupations for James.
1841 cotton worker
1851 cotton carder
1861 cotton carder
1871 cotton factory manager
1881 cotton mill manager
1891 cotton mill manager
1901 retired mill manager
He married Maria Hadfield (abt1821-1886) on 10 June 1849 at St Michael, Macclesfield, Cheshire. Census returns identify one child.
Ann (1851-1927) – married Charles Finch, a PM minister, in 1870
He married Mary Cross (1834-1919) in the summer of 1887 at Stockport, Cheshire.
James died on 30 September 1908 at Bollington, Cheshire.
References
Primitive Methodist Magazine 1908/992
Census Returns and Births, Marriages & Deaths Registers