Stranks, Joseph (1843-1919)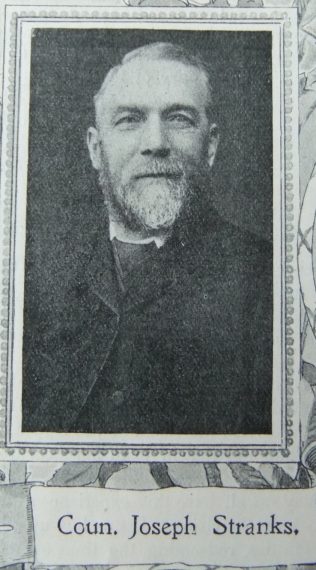 Transcription of Magazine 'Sketch'
Fifty-six years ago Mr. J. Stranks was converted to God. Two years after he was called to preach. For forty-three years he has had the confidence of his brethren as Circuit Steward of the Aylesbury Circuit. He has sought the welfare of the Church in every possible way, and is loved and trusted by all who know him. By integrity of character, and uprightness of life he is esteemed alike in the church and public life. He has been a member of District Committee for a number of years, has several times been delegate to District meeting and twice to Conference. Superintendent of the Sunday School for forty years, he has the means of leading many to the Saviour who are now actively engaged in the work of God in various parts of the land. A member of the Board of Guardians and of the District Council, in him the poor have a real friend.
J.W. Fish
Family and other information
Joseph was born in 1843 at Aylesbury, Buckinghamshire, to parents James and Lucy. He was baptised on 19 November 1843 at St Mary, Aylesbury. James worked the land.
Joseph is described in census returns as a blacksmith and later a farrier (1911).
Joseph married Mary Higgins (1840-1923) in early 1864 at Aylesbury, Buckinghamshire.
Joseph died on 11 February 1919 at Aylesbury, Buckinghamshire.
References
Primitive Methodist Magazine 1908/119
Census Returns and Births, Marriages & Deaths Registers