Sadler, Elizabeth (nee Belmont) (1813-1904)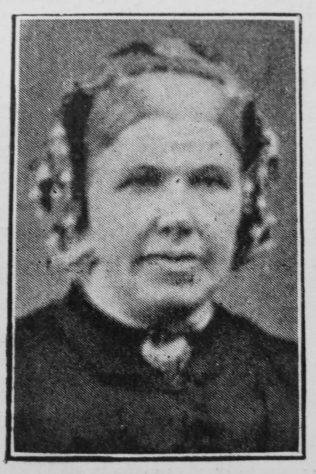 Transcription of Obituary in the Primitive Methodist Magazine by George Jones
Mrs.Sadler, of Square House Farm, Whitchurch Circuit, deserves an honourable place among the noble women of Primitive Methodism. In 1843 she became the wife of Mr. Charles Sadler, and in 1844 came to the above farm, where they lived and died in the faith and fellowship of Jesus Christ. The large living room was opened for religious services, and there hundreds have found refreshment and strength. And which of them can forget the grace and dignity and thoughtful kindness of its mistress? The wives and children of the ministers hailed the dawn of the day to be spent at the farm, and there some have been nursed back to health and activity. And what a sense of freedom and restfulness they all found in the presence of our sainted sister. 
Mrs. Sadler worshipped first in her own house, then in the plain little chapel which was built, and finally in the beautiful church which superseded the old chapel. Whatever called, this last is a Sadler Memorial Church. To see father, mother, sons and daughters at the class meeting which followed the afternoon service, and to hear them testifying to the saving power of Jesus Christ will to many be a precious memory. Prudent and with a fine sense of the fitness of things Mrs. Sadler was a happy soul, and her home a place of gladness and enjoyment. 
Her truth and goodness, her reverence for Divine things, her anxiety for the highest interests of her household and all around her made her a centre of gracious influence. A woman of quiet reading, thought and prayer she left the future in the hands of God. The mother of three sons and six daughter hers was the purest joy of motherhood, seeing her children and many of her grandchildren won to Christ and rendering conspicuous service to the Church. 
Born at Edge, Cheshire, 1813, converted at Churton, Chester circuit, 1831, for seventy years she lived in fellowship with God and passed away saying, "Bless the Lord, O my soul." The traditions of the Square House are well maintained by the youngest daughter and her devoted husband, Mr. and Mrs. Thomas Fleet, Mr. Fleet being one of the stewards of Whitchurch circuit.
Family
Elizabeth was baptised on 23 December 1813 at Malpas, Cheshire. Her parents were James Belmont, a butcher living at Edge, Malpas, Cheshire, and Mary.
She married Charles Sadler (1819-1885), a farmer, on 16 April 1843 at Coddington, Cheshire. Census returns identify nine children. The 1861 and 1881 census returns identify Square House Farm, Tattenhall, Cheshire as circa 111 acres.
William Belmont (1844-1919) – a farmer (1871); emigrated to New Zealand in 1905
Elizabeth (b abt1845) – married Joseph Josiah Parker, a PM minister (1864-1879), later a dairyman (1881), in 1868; emigrated to USA
Martha (b1846) – a dairymaid (1891)
Mary Ann (abt1848-1930) – married Peter Beech, a farmer, in 1871
Frances Maria (1850-1912) – married Richard Hitchen, a farmer, in 1879
Margaret Emma (1852-1936) – married Thomas Fleet, a farmer, in 1894; married Richard Hitchen in 1919
Charles (b1854) – a farmer (1881); farming in Shropshire in 1911
Emily (abt1856-1902) – married Albert Aston, a farmer, in 1879; emigrated to USA in 1888
James (b abt1858) – a farmer & local preacher (1891)
References
Primitive Methodist Magazine 1907/915
Census Returns and Births, Marriages & Deaths Registers