Smithson, Henry (1835-1908)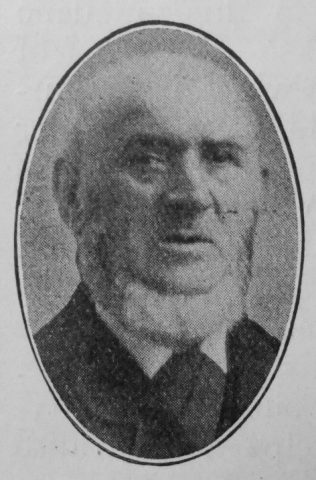 Transcription of obituary published in the Primitive Methodist Magazine by J.B.
It is with deep regret that we record the death of Mr. Henry Smithson, which occurred at Morton, Gainsborough, on July 14th, 1908, in his seventy-third year.
For thirty-four years he held unbroken membership in our church, and although of a quiet and retiring nature he rendered useful service, having been for eight years circuit steward, for ten years chapel treasurer, and also held the offices of seat steward and assistant class leader.
His business abilities were of a high order. His extreme conscientiousness and simple genuine piety; his absolute trustworthiness and sound judgment marked him out for positions of financial responsibility.
His early life was attended by adverse circumstances and like many other successful men he had to bear the yoke in his youth; but he also had that inestimable blessing, for which so many have had to devoutly thank God, a pious mother. She was a Primitive Methodist of the good old type. Her membership extended over fifty years. Brother Smithson's perseverance and industry are exemplified in the fact that for fifty years he carried on business in one place and for long was in the habit of rising at 4 o'clock in the morning. As a family man he excelled. He was held in deep affection in the home. His three sons are all members of the church, two of them holding influential positions in our Trinity Street Society.
His end was painless and sudden. A seizure, from which he did not recover consciousness, was followed in a few hours by death. There is comfort, however, in the knowledge that it was a sudden summons home, a quick march to glory, a voice from heaven saying, "Come up higher." His excellent partner survives him, and to her and the family we tender our deepest sympathy.
Family
Henry was born in 1835 at Morton, Gainsborough, Lincolnshire, to parents William, who worked the land, and Theresa. He was baptised on 31 December 1835 at All Saints, Gainsborough.
Census returns identify the following occupations for Henry.
1861 tailor, draper and grocer
1871 tailer, grocer & draper
1881 draper & grocer
1901 retired grocer
He married Mary Henderson (1835-1911) in the summer of 1864 at Gainsborough, Lincolnshire. Census returns identify five children.
William Henry (1866-1924) – a grocer & draper
Arthur (1868-1936) – a stationer shopkeeper (1901)
George (1869-1871)
Frederick (1871-1872)
Alfred (1874-1957) – private means (1911)
Henry died on 14 July 1908 at Morton, Gainsborough, Lincolnshire.
References
Primitive Methodist Magazine 1908/831
Census Returns and Births, Marriages & Deaths Registers