Stewart, Thomas (1842-1907)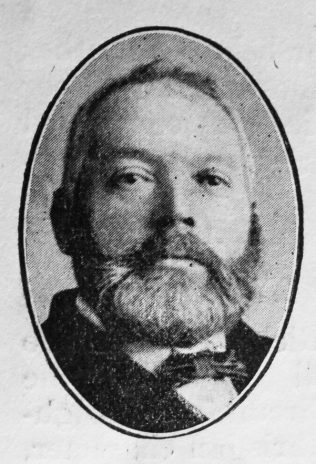 Transcription of obituary published in the Primitive Methodist Magazine by G.T. Fawcett
Mr. Thomas Stewart was born at Coleorton, Leicestershire, June 10th, 1842. Although the subject of good desires from his earliest remembered years it was not until he was twenty-six years of age that he was converted to God, being led to take the decisive step largely through the influence of his wife, who two years previously had linked her life with his and after many years of happy wedded life survives to mourn his loss.
Attracted by the opening of a new colliery at Annesley, Notts, he removed from Coleorton, and was for some years an earnest and successful worker in the Kirkby Society and the Mansfield Circuit. Removing to Hucknall he has from that time, but for a brief stay at Grantham, been in close association with our church in the town and district, serving without stint and with much acceptance as a local preacher, also as class leader and trust treasurer in his own society, and always rendering generous assistance to any deserving cause.
He passed on to the higher life and service after a long and distressing illness borne with exemplary patience and fortitude, Oct. 21st, 1907. A large concourse of people gathered when devout men carried him to his burial, representing all classes of the community.
The service was conducted by Rev. G.T. Fawcett (circuit minister) assisted by Rev. J.H. Saxton, of Leicester, who gave a most appropriate address, and Rev. J. Waggott, of Kirkby. A memorial service was subsequently conducted by the circuit minister, at which a very appreciative and true sketch of the life and character of our brother was given by Mr. J. Dobson, for many years one of his most intimate friends. Thomas Stewart was one of God's good men, next to the presence and power of the Living Spirit the most valuable asset of the church and the world.
Family
Thomas was born on 10 June 1842 at Worthington, nr Coleorton, Leicestershire, to parents Moses and Elizabeth.
Census returns identify the following occupations for Thomas.
1861 coal miner
1871 coal miner
1881 coal miner
1891 sewing machine agent
1901 house furnisher
He married Charlotte Shaw (1844-1936) on 21 May 1866 at Breedon on the Hill, Leicestershire.
Thomas died on 21 October 1907 at Hucknall, Nottinghamshire.
References
Primitive Methodist Magazine 1908/242
Census Returns and Births, Marriages & Deaths Registers