Campbell, Alfred John F.L.S. (1858-1931)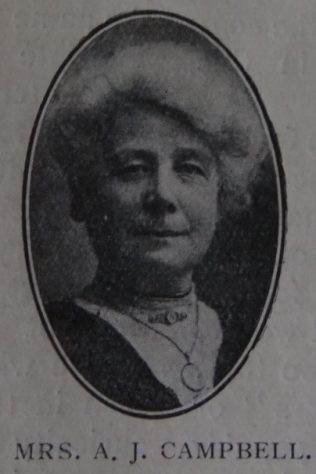 Early years
Alfred was born on 10 September 1858 at Shotley Bridge, Co Durham, to parents William and Annie. William worked as a joiner. Alfred's younger brother, Edward, was also a PM Minister. Alfred was baptised on 5 November 1858 at Shotley Bridge.
Alfred was converted at fifteen and two years later became a local preacher. He entered the Sunderland Institute in 1879.
Ministry
The wealth of apt illustrations, which illumined Alfred's sermons, was due to his life long study of nature. He wrote many articles for the connexional magazines. In 1906, Alfred was made a fellow of the Linnaean Society, a distinction earned by thorough mastery of botany and immense original work in re-arranging and re-classifying the valuable gift of mosses made by Sir C. Trevelyan to the Hancock Museum.
Family
Alfred married Emily Josephine Telford (1858-1944) in the summer of 1884 at Shotley Bridge, Co Durham. Census returns identify three children.
William Herbert (1885-1967) – a PM Minister
Colin (b1888) – a commercial traveller (1931)
Annie (b1891)
Alfred died on 11 August 1931 at Blackhill, Co Durham.
Circuits
Sunderland
1880 Whitby
1883 Shotley Bridge
1885 Bishop Auckland
1888 Blyth
1893 Motherwell
1899 Chester le Street
1905 Sunderland
1909 Glasgow V
1910 Stockton
1914 St Annes on Sea
1920 Motherwell (S)
1928 Shotley Bridge
References
Primitive Methodist Magazine 1911/14; 1914/436; 1915/338; 1917/312; 1918/220; 1921/609; 1931/738
PM Minutes 1932/302
W Leary, Directory of Primitive Methodist Ministers and their Circuits, 1990
Census Returns and Births, Marriages & Deaths Registers