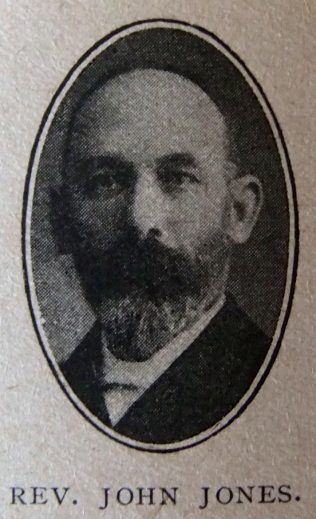 Early years
John was born on 20 September 1856 at Blakeney, Gloucestershire to parents Henry and Johana. Henry was a coal miner.
His parents were Bible Christians, but as their chapel was two miles from their home, they sent their children to the PM Sunday School at Viney Hill. John became a member of the Primitive Methodist Church in 1873.
John went to school until he was thirteen, then began to earn his living. When his preaching powers had been proved, John left his employment and again went to school to prepare for the ministry at Merthyr Tydfil, where his brother, Henry, was minister. John was recommended for the ministry by the Richmond (Yorks) Mission in December 1876. He was sent by the General Missionary Committee to Maidstone and pledged at the Conference of 1877.
Ministry
John was gifted with a voice such as few men posses, he could be heard by deaf people in his congregation, and was a favourite preacher at district camp-meetings and open-air services. As a preacher he kept to the evangelical aspect of our work and was an earnest soul-winner.
John served his district as Missionary Secretary and Building Committee Secretary.
Family
John married Mary Ann Wynn (b abt1862) in the summer of 1882 at Maidstone, Kent. Census returns identify three of five children.
Minnie Florence (1883-1900)
Percy Wynn (b1885) – school-teacher (1911)
Edgar Henry (1892-1965) – a PM Minister
John died on 27 December 1917 at Watford, Hertfordshire.
Circuits
1878 Maidstone
1879 Chatham
1880 Halstead
1881 St Neots
1882 Buckingham
1883 Truro
1884 Plymouth
1887 Glastonbury
1890 Dartmouth
1892 Frome
1895 Witney
1899 Swindon
1904 Southampton
1908 Basingstoke
1913 Watford
References
Primitive Methodist Magazine 1913/842; 1918/437
PM Minutes 1918/264
W Leary, Directory of Primitive Methodist Ministers and their Circuits, 1990
Census Returns and Births, Marriages & Deaths Registers