Mather, Edward (1852-1914)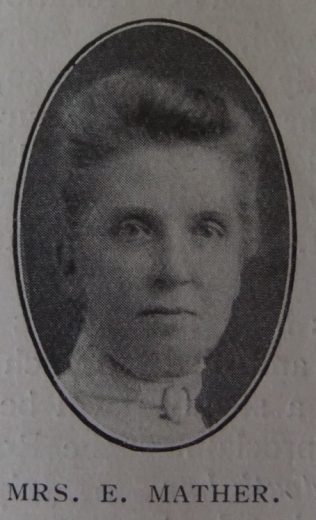 Early years
Edward was born on 7 July 1852 at Manchester, Lancashire.
Edward surrendered himself to Christ as a result of some revival services held in Derby Street Chapel, Manchester Third circuit, when he was eighteen. The new life created with him a thirst for knowledge and mental culture. He reinforced his slender boyhood education by working his way to school and college, eventually becoming a teacher himself in boarding schools in Carlisle and Southport. The call to ministry came while he was at Southport.
Ministry
Despite his limited early education, Edward developed a working knowledge of Greek, Latin and French. His pulpit ministrations were of high order, his sermons gave evidence of his wide reading and careful study, and spiritual insight, and often his hearers testified to the spiritual uplift of his messages.
As a pastor, Edward was diligent; in him distress had always a sympathiser and need a friend.
Edward served for six years as Secretary of the Liverpool District Committee and later as the Secretary for the Sheffield District. He also served as an examiner for the students at Hartley College.
Family
Edward married Mary Chesters Grice (1849-1926) in the summer of 1882 at Northwich, Cheshire. Census returns identify two daughters.
Evelyne Radcliffe (b1885) – elementary schoolteacher (1911)
Iza Helen (b abt1888) – assistant schoolmistress (1911)
Edward died on 3 August 1914 at Whitby, Yorkshire, whilst on holiday.
Circuits
Sunderland
1877 Stalybridge
1879 Rochdale
1880 Northwich
1882 Liverpool III
1884 Stockport II
1888 Marple
1894 Southport
1899 Blackburn I
1902 Fleetwood
1909 Sheffield IX
1913 Newcastle under Lyme
References
Primitive Methodist Magazine 1913/506; 1914/748
PM Minutes 1915/35
W Leary, Directory of Primitive Methodist Ministers and their Circuits, 1990
Census Returns and Births, Marriages & Deaths Registers