Mitchell, John (1841-1908)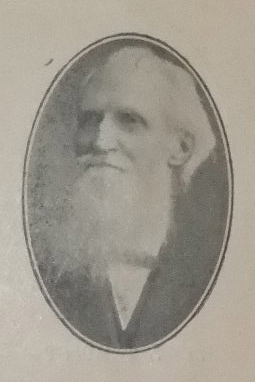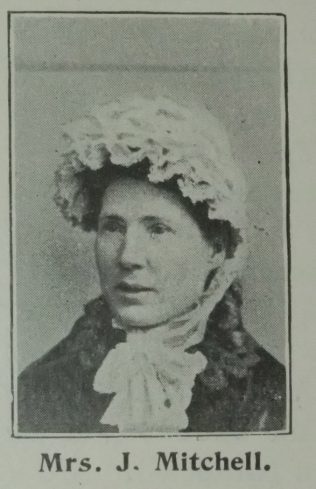 Early years
John was born on 10 September 1841 at Swinefleet, Yorkshire to parents James and Henrietta. Both parents were both Primitive Methodists. James was a class leader and local preacher and earned his living as a tailor.
In 1853 the family moved to Batley, Yorkshire where they found the PM society in a 'feeble' state. Through the efforts of James the society was strengthened.
In November 1857, John made his decision for Christ and within a few months was a local preacher. Shortly afterwards he became a hired local preacher in his own circuit. He moved to Otley as a hired local preacher in 1860 before being pledged by the Otley circuit.
Ministry
John spent his first 12 years travelling in his native circuit. In 1872 he moved south on account of his wife's health. His wife, Ruth, was also a local preacher.
John's obituary records that as a preacher he was above the average in intellectual strength. He was a lover of good books, and his preaching showed that he read them. A striking characteristic of his preaching was his evangelical fervour and passion. His sermons were earnest and heart searching, he gripped the conscience, laid bare the inner life, and made pointed and powerful appeals to men to accept Jesus Christ as their Saviour, and the result was conversions.
Family
John married Ruth Steward (1836-1901) in July 1865 at Dewsbury, Yorkshire. Census returns identify four children.
John James (1867-1912) – a physician and surgeon
Walter S (1868-1957) – a homeopathic chemist
William (b1872)
Emily Stuart (b1875)
John died on 7 September 1908 at Egremont, Cheshire.
Circuits
1861 Otley
1862 Leeds I
1863 Silsden
1866 York
1868 Pateley Bridge
1869 Clayton West
1871 Burnley
1872 Penzance
1876 Pilowell
1878 Bath
1882 Gloucester
1885 Horbury
1887 Darlaston
1888 Swansea
1890 Preston I
1893 Colnbrook
1894 Wrexham
1896 Birkenhead (S)
References
Primitive Methodist Magazine 1895/883; 1902/945 (wife); 1909/408
PM Minutes 1909/19
W Leary , Directory of Primitive Methodist Ministers and their Circuits , 1990
Census Returns and Births, Marriages & Deaths Registers
Note: Ruth's maiden name was spelt Stuart from 1851 onwards.