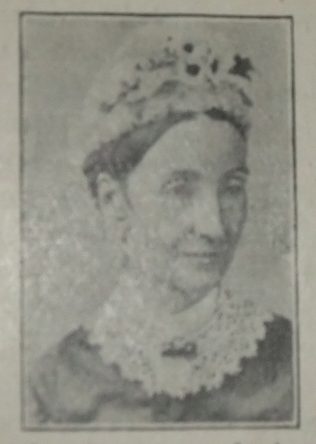 Primitive Methodist Magazine 1905
Early years
John was born on 1 August 1838 at Barnoldswick, Yorkshire to parents James and Alice. James worked as a cotton doffer at a cotton mill. Due to changes in the cotton industry, the family moved several times whilst John was a child, ending up at Summit in the Knowlswood circuit. James died whilst John was relatively young leaving Alice to bring up seven children.
John attended the Congregational Sunday School as a boy. In his early youth, John was wild and mischievous, if not wicked, and gave little promise of either mental culture or moral worth.
When John was 16, there was a revival at Summit and he was converted along with James Travis. The change in John was very marked; he gave himself to study and to religious work as a Sunday School teacher, missioner and local preacher.
Ministry
John spent 15 years of his active ministry in Manchester and 14 in Sheffield. He was active in District administration serving as Secretary of the District Building Committee and Sunday School Committee.
John's obituary records that his preaching was practical and experimental, rather than being of a theological or philosophical, order. His themes were evangelical. They were discussed in a plain lucid style. He was also a wise and diligent pastor.
John was widely known as an ardent Temperance Reformer and for 20 years was connected with the executive of the Sunday Closing Association.
In 1889 John became vice to the General Missionary Secretary. On the death of Rev R W Burnett he took over that office in July 1902.
John was described as having a fine Christian character. He was kind, genuine, generous. His heart was full of warm human impulses and passions. He was a most brotherly man, frank and candid in his fellowship, an interesting and agreeable companion. His exuberance of spirits and mirthfulness attracted the young to him and caused children to delight in his presence. He was an enormous worker.
Family
John married Elizabeth Kershaw (1837-1904) in the summer of 1864 at Chorlton, Lancashire. Census returns identify three children.
John William (b1865) – an insurance agent (1891)
Elizabeth Kershaw (1868-1917) – married John Frederick Capewell, a tinware manufacturer (1911)
Frederick James (1873-1933) – an accountant
John died on 17 March 1903 at Manchester, Lancashire.
Circuits
1860 Manchester l
1861 Manchester lll
1863 Oldham ll
1864 Blackburn
1868 Manchester lV
1872 Bury
1875 Manchester lV
1882 Liverpool lll
1884 Rochdale
1888 Sheffield V
1893 Sheffield lll
1896 Sheffield lV
1902 Holloway
References
Primitive Methodist Magazine 1892/577; 1904/573; 1905/493 (Elizabeth)
PM Minutes 1903/30
H B Kendall, Origin and History of the PM Church, vol 2, p373
W Leary, Directory of Primitive Methodist Ministers and their Circuits, 1990
Census Returns and Births, Marriages & Deaths Registers