Wilkinson, John Squire (1878-1937)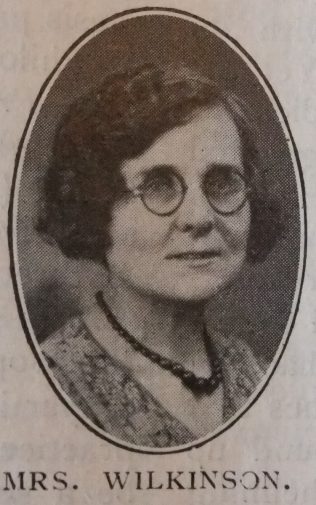 Early years
Squire was born in 1878 at Brierley Hill, Staffordshire to parents John and Elizabeth. John, senior, was a labourer in an iron works (1881) and later a coal miner (1891).
Ministry
Squire served as District Christian Endeavour Secretary and District Secretary of the Local Preachers' Training Committee. He also served as Secretary of the Local Preachers' Central Training Council.
His obituary records that Squire was a true man of God, a devoted Christian minister, and a man of high character and integrity. He had a high conception both of church worship and of the pastoral office. He had a wisdom that was not of this world. He looked wise, but was wiser even than he looked. To be in his company, too, was to know that the springs of his life were hid in God, for on his face there was something that always spoke of the Peace Within.
Family
Squire married Ellen Maria Johnson (1876-1972) in the summer of 1906 at Brierley Hill, Staffordshire.
Muriel Watts (1907-1978)
Eva Thompson (1909-1915)
Leslie Johnson (1911-1982)
Squire died on 17 July 1937 at Salford Royal Hospital, Salford, Lancashire.
Circuits
Hartley
1902 Leeds VI
1906 Hetton
1909 Hull VI
1913 Goole
1916 Winterton
1922 Newbury
1923 Worcester
1927 Yeovil
1933 W Mons Mission
1934 Bollington
References
Primitive Methodist Magazine 1931/374
Methodist Minutes 1937/213
W Leary, Directory of Primitive Methodist Ministers and their Circuits, 1990
Census Returns and Births, Marriages & Deaths Registers