Shotley Bridge Circuit, Co. Durham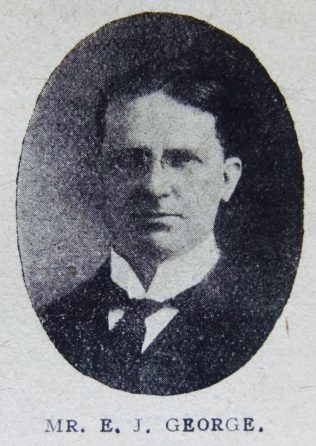 Christian Messenger 1922/48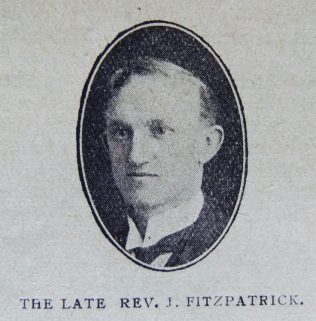 Transcription of Article in the Christian Messenger by P.H.
SHOTLEY BRIDGE CIRCUIT is one of the largest and most important country circuits in the north of England. It has a history of which we feel justly proud. In 1819, William Clowes visited Shotley Bridge on his travels from Hull.
Hull Circuit in 1821, with 4,845 members and forty itinerant preachers had established preaching places in the whole of the Northern Counties, and within three years preaching places were established extending from Hull to Newcastle-on-Tyne, thence westward to Carlisle, then across Cumberland, Westmoreland, and the West Riding of Yorkshire, back to Hull, making a circuit of extensive proportions.
As early as 1821, there were Primitive Methodists in Shotley Bridge – Shotley being then in the Darlington Branch of the Hull Circuit. A chapel was built in Cutler's Hall in 1822, this being the second P.M. Chapel in the County of Durham. The progress made necessitated rapid changes in the formation of new Circuits.
In 1823, Shotley became part of the Westgate Branch. In 1827, it was transferred to Winlaton Circuit. In 1830 Winlaton Circuit became part of the Newcastle-on-Tyne Circuit, and in 1841, Shotley Bridge was formed into a Branch, and soon after into an independent Circuit.
With Shotley Bridge as the head of a new Circuit, Primitive Methodism spread to the adjoining villages. Castle Side, Knitsley and Blackhill were missioned, and Societies established. A church was built at Consett in 1847, and on the occasion of the Foundation Stone Service a sermon was preached by Hugh Bourne.
On March 15th, 1843, Hugh Bourne was present at a Sunday School Anniversary at Knitsley, and delivered an address on the "rise and progress of the Connexion." Since the formation of the Circuit the work of God has prospered, new Circuits were created, Stanley and Whitelehead (now Burnopfield) were made the heads of new and vigorous Circuits. The Shotley Bridge Circuit has now twelve churches valued at £36,450, with a capital debt of £1,130. There are two manses, one at Consett and the other at Blackhill.
It has two ministers, fifty local preachers, thirty-four class leaders, 750 members. It is a Missionary Circuit. In 1920, the Circuit forwarded £322 16s. 4d. for missionary work, £97 3s. 6d. of this amount being contributed by the Circuit Women's Missionary Auxiliary.
Shotley Church is a beautiful edifice. Blackhill Church is remarkable for its acoustic properties. Consett can boast of having the finest church and school premises in the district. The property is valued at £14,000, with a debt of only £1,130. Here large congregations gather, and the services are marked for evangelical fervour. The C.E. Society is verile and enthusiastic, and owes much to Mr. T. Lawton, Miss Craig and H. Richardson, and others for its present position. The church was erected is 1913, during the ministry of the Rev. E.B. Storr, to whom praise is due.
Many of the ministers who have travelled in the Circuit attained considerable eminence in the Connexion. Thomas Greenfield, who became Tutor and Principal of the Theological College at Sunderland. Moses Lupton, who became Secretary of the Missionary Society. John Atkinson, who became Missionary Secretary and President of Conference. Henry Yooll, who became Editor and President. Thomas Southern, Andrew Latimer, Benjamin Moody, William Baitey, all men of note.
In more recent years, James Taylor and Thomas Elliott, men of great preaching gifts and administrative capacity. William Raistrick, who built churches and preached sermons of rare excellence. James S. Nightingale, the orator. T. Pearson Ellis, the cheery optimist. Robert B. Hanley, a visitor of the people. Joseph Rutherford, of exceptional endowment. F. Pickering, the returned missionary of sweet spirit and Godly influence. John B. Wanless, the brilliant expounder of sacred truths.
In 1915, Henry Pratt, described in Northern Methodism as "the well-known and highly esteemed Tyneside minister" has been responsible for the guidance of the Circuit during trying experiences. In 1917, Rev. W. Pickering, B.D., died after a brief illness; a scholar and student, a man of loveable character who lived the strenuous life. In 1918, Rev. James Fitzpatrick, after a few days' illness died, lamented by a people who had learned to love him for his character and gifts. The Rev. R.K. Spedding did useful service for two years and will be remembered for his interest in young life. The Rev. H.A. Davision, now colleague with Mr. Pratt, is giving evidence of preaching power and evangelical zeal.
Among leaders of the Circuit two most interesting types of character were Mr. Tom Hull and George Lowes, men who were great in character and possessed of conspicuous administrative ability.
Charles Puckering, of Lanchester, fifty years a local preacher and class leader. A man of vision, with a wondrous gift of public prayer that strangely moved his audiences. He was responsible for the building of the first chapel in Lanchester. His rugged strength, untiring zeal, deep sympathies, unswerving loyalty, are remembered by an appreciative people.
These men played a worthy and noble part in the making of Shotley Bridge Circuit, and many of them have entered upon their reward. Of the men now engaged in active service in the Circuit, the following may be mentioned.
Mr. E.J. George, general manager of the Consett Iron Company. The company employs 14,000 people, and before the coal stoppage had a wage bill of £60,000 per week. Mr. George is chairman of the Urban Council, and is held in such esteem by the people that at the last election he was head of the poll, while the Labour candidate was placed at the bottom.
The building of workmen's houses and providing means for the recreation of the people, and above all his efforts to provide work for men with families has won for him the esteem and affection of the people.
Mr. George has an arresting type of face. The high broad forehead, the cogitative nose, the penetrating eyes, and firm mouth indicate intellectual and moral strength of a high order. A genius in finance, a capable and effective public speaker, he compels attention and carries his audience with him. Strength and compassion are blended in his character. Religion is the controlling influence in his life. A local preacher from seventeen years of age, and continues to attract large congregations when announced to preach.
Mrs. George is a lady of winsome, attractive personality, and as President of the Consett Women's Guild, and President of the Circuit Women's Missionary Federation, renders invaluable service.
Mr. A.S. Coates has been Circuit Steward for over half-a-century. A scholarly man, of literary tastes and artistic instincts. A printer by business who turns out work that only the expert can produce, and a preacher of unique merit. A born financier and economist, he controls Circuit finance with satisfactory results.
Councillor Richard Clough has been Junior Circuit Steward sixteen years. At one time Organist and S.S. Superintendent at Blackhill Church. Possessing the gift of a ready utterance with a rich vocabulary, his addresses and sermons are always interesting and appreciated. A man of executive ability whose work in the Circuit is of great value.
Councillor W. Pattinson, of Castleside, a local preacher of forty-three years' standing. A S.S. teacher thirty-five years. Secretary of trustees forty-three years, during which the church was built and cleared of debt. A man of public spirit, holding many offices, and widely known and esteemed.
Other great souls, the Raines, the Jewitts, the Ripleys, with Proud Milner and James Pattinson, are rendering effective service at Castleside.
J. Greenwood, a gifted local preacher forty-seven years. He has an unbroken connection with the Sunday-school for forty-seven years, and at Blackhill, Joseph Jackson, the Reeds, Eustace Atkinsons, Morgan Lake, Swinco, Turnbull and Liddle Brodie, make their influence felt, and help forward the work of God.
G.T. Smith, secretary of Consett Church. A man of quiet unobtrusive spirit, with a sense of humour and much strength of character.
E.H. Septimus Brodie, treasurer of Consett Church, associated with our Church over sixty years. He held the position of chief accountant to the Consett Iron Company from 1864, and has only just retired from that post.
Richard Bright, of Waskerly, is one of the excellent of the earth. Forty years a member and thirty years a local preacher. Brothers Gowland, Raine, Hetherington and Summerson minister to the spiritual needs of the people.
At Shotley, Brothers Hall, Swailes, Fox, Lister; Edward Coxon, recently called to the higher service, and others work continuously for the good of Zion. George Bramley and George Milburn, choice souls, look after the work at Bradley Cottages and Leadgate. Allendale Cottages is represented by Brother Berryman, the Robsons, the Liddells, Daglish Kendals, and Brothers Breen, Ramsden and Crawford. Thomas Tweddle, Consett society steward, a genial soul beloved by all.
Thackeray, Tomlinson and Haughan, of Knitsley; Pears of Ramshaw, and a host of others which space forbids to name. All good men and true. God bless them all.
References
Christian Messenger 1922/48