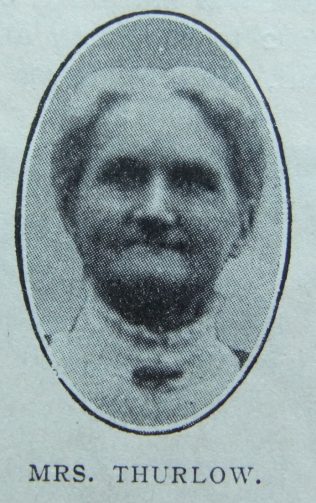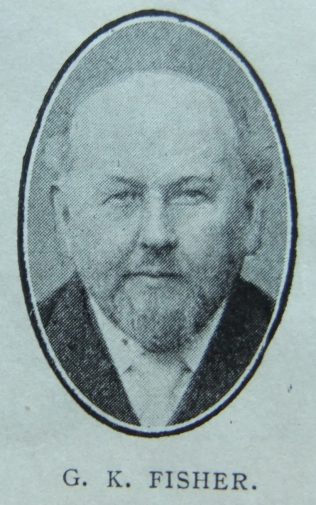 Christian Messenger 1912/60
Transcription of Article in the Christian Messenger by Henry Bennett
Diss, the head of this purely country Circuit, is a small but progressive town, lying just mid-way between Ipswich and Norwich, its manufacture being brushes and cocoa matting, in which a large number find employment. Here the Free Churches are, we think, too numerously represented, as, with a population under 5,000 there are three Methodist Churches, whilst the Baptist, Congregational, Society of Friends, Salvation Army, Unitarian and Plymouth Brethren are also represented. Our own Church has for many years been represented here, as the Circuit books show. The transaction of business fifty years ago, and the reading of the minutes passed in those early days is both Interesting and suggestive. Here are a few:
(1) That Bro. Smith be dropt one figure on the Plan for neglect of his appointments last Quarter.
(2) That Bro. Harvey be removed from Plan unless he meets in Class as per rule.
(3) That Bro. Bevridge have no appointments next Quarter unless he pay up his Class money.
(4) That Bro. Saunders have liberty to exhort.
(5) That Bro. Wright have a few appointments next Quarter, he being a consistent member, and we have every reason to believe he is in a good way.
(6) That the second preacher having stated that £3 per quarter is not enough to pay for his Board and Lodgings, we ask the General Missionary Committee to grant him 10s. per quarter more.
One cannot but note with admiration what fine Home Missionaries our fathers were, as the books show that in this Circuit alone they missioned and established causes in ten villages where today we are not represented at all.
For many years Diss belonged to the Missions, but eventually it was transferred to the Norwich District; and in 1887, under the superintendency of the Rev. W. Franks, it was made into a separate Circuit.
It has been fortunate in its ministers, as amongst those who have laboured successfully on this Circuit may be mentioned the Revs. S. Willetts, J. Buck, R. Betts, G. Hull, W. Franks, J. Prouten, R. Holman, W. Curtis, and W.E. Barrett.
Unfortunately, at Diss we have never had a suitable place of worship, and this has greatly interfered with the success of our work. We have a few loyal friends who stand by our Church, but we shall never do what we might until we take our rightful place with a modern erection in the front street, and, unless the unforeseen happens, this can never be until the Connexion comes to our aid.
At Bressingham, two miles away, we have a good cause, which has never been in a better position than it is to-day. For many years we worshipped in an old building under many disadvantages, but in 1900 a new church was erected at a cost of £225, with seating accommodation for 300 people, and after being open for about six years the entire cost had been raised. This fine achievement was the result of a generous challenge made by the Society Steward, who is also our present Circuit Steward, Mr. J.K. Fisher, that if the friends would raise £50, he would give the first £50. This offer was accepted, and during the ministry of the Rev. W. Curtis, the friends were able to sing the Doxology over a debtless chapel.
At Wortham, three miles away, we have a good and energetic society, under the able leadership of Messrs. D. Bryant and E. Cox, and here are to be found a number of sturdy workers and acceptable preachers. Some twelve years ago now a new chapel was erected at a cost of £300, and although all our people here are of the working class, to their credit be it said, they have kept slowly but surely reducing the debt, until now it stands at only £75. Many stories could be told of the devotion of these people and the sacrifices they have made for Christ and His Church. So impressed was the Church clergyman with their heroic spirit and determination to have a new house of prayer, that when appealed to he readily gave a donation towards the Building Fund, much to the surprise of some of his Episcopalian friends. From this village, there came out into our ministry the Rev. J. Nunn, who was not only an able preacher and speaker, but a ready wit as the following story which his friends delight to tell, will show. On one occasion, debating some matter with the clergyman on a Circuit where he travelled, and getting the better of the argument, the clergyman remarked, "Mr. Nunn, you have enough brass in your face to make a kettle." Mr. Nunn replied. "Sir, you have enough water in your head to fill it." Here as at Bressingham and other places, we have a good Sunday school, wherein lies our great hope of the future.
At Old and New Buckenham we have for many years had good chapels and active societies, and though many of the leaders have passed away, we have to-day several young friends who are rising up as preachers and teachers and carrying on the work the fathers began.
It was at Old Buckenham that one of our old East Anglian ministers, the Rev. W. Rudd, passed suddenly away. Having preached with great power and unction in the afternoon at New Buckenharn, he walked to Old Buckenham, a distance of one mile, and whilst conducting the evening service there he fell in the pulpit and passed peacefully away from the service of earth to the higher and more perfect service of heaven. He had laboured long and well, and his death was a great loss to the Circuit.
At Wilby we have a good chapel free from debt, with a capital Society, Mr. John Macro and family having taken for many years an affectionate interest in its welfare. Mr. Macro for the long period of thirty-five years was Society steward, Sunday school superintendent and local preacher, his death some five years ago being a distinct loss. Mr. Macro had the joy of giving one of his sons to our ministry. Ernest W. Macro, a young preacher of fine promise, spent two years at Hartley College and was stationed by the Hull Conference of 1902 to the Heth and Sherringham Circuit; but, alas, he never entered upon his duties there, as through ill-health he was unable to go, and in October of that year he entered into rest.
At Winfarthing in 1904 an ideal village chapel was erected at a cost of £250, largely through the persistent efforts of one person, Mr. E.E. Filby, the devoted Society steward, but through constant removals incident to village life the cause has declined, and the Church life is not so robust as in past years.
At Burston we have a nice chapel, erected in 1888 at a cost of about £200, and here the cause is looking up under the leadership of Messrs. C. Fisher and H. Witherby.
At Banham and Lepham, Kerminghall and Hjnderclay we have village churches, but each of these has suffered heavily during recent years from removals. Right royally do the few that remain stand by the cause, doing what they can for Christ and His church. As we have already stated this is a purely agricultural Circuit, which cannot be much stronger than it is to-day, until the cry "Back to the land" is responded to. One is also sometimes disposed to question the wisdom of dividing some of these Circuits, seeing that in many instances in the course of time they become weak and dependent, whereas a large and progressive Circuit is much more conducive to the best interests of the Church of God and the spread of Methodism. It will be known that this policy of grouping weak Circuits is being most successfully carried out by the older section of the Methodist Church. Though having lost heavily by removals the Circuit is still able to report two hundred Church members, two hundred and fifty Sunday school scholars, fifty local preachers, twelve Connexional Chapels, erected at a cost of nearly £3,000, with only £650 remaining as debt.
The Circuit is not difficult to work, the officials are considerate and kind, giving the minister a free hand in both Circuit and District work. Chapel debts are being steadily reduced, and the minister's home and residence have been very recently considerably improved. During the past few years the "Circuit Gathering" at Bressingham has become quite an institution, when not only do Primitive Methodists attend in crowds, but M.P.'s and leaders of other churches take part in the meetings, which are both helpful to the religious life of the Circuit and helpful in abolishing Circuit debts.
We fervently pray that the coming days may witness great prosperity, and that there may come to these patient and plodding workers the joy of Harvest, so that the achievements of the past may be exceeded by the accomplishments of the future.
References
Christian Messenger 1912/60