Primitive Methodism in Bradford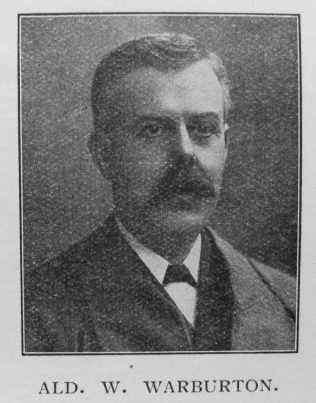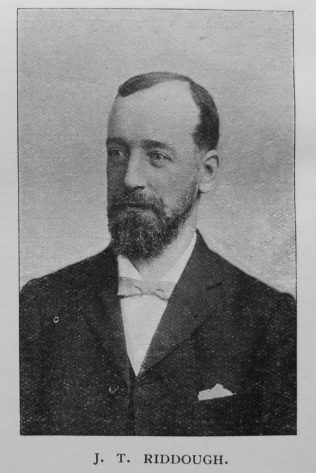 Transcription of article published in the Primitive Methodist Magazine by William Sawyer
THERE is some suspicion of a race between the representatives of Barnsley and Leeds Circuits for the annexation of Bradford as Primitive Methodist territory. In the end Leeds won; as perhaps it deserved to do, for it had reached Dudley Hill before T. Holliday and his colleague held a service in Bradford. Dudley Hill was two miles from Bradford then, it is part of it to-day; and there the first Society was formed, in what is now Bradford; a brave young fellow named John Hopkinson, of Leeds, being the leader of the class, and walking over and back week by week to do it. He was the son of a mother as heroic as himself, and as full of zeal for God; for while he said "Private prayer is heaven to me," his mother was eager that God should use all the time and strength of her boy in spiritual service.
Holliday's first sermon in Bradford was preached in the open-air immediately after his discharge at the Bradford Sessions of 1821 for preaching in the street in Halifax.
But probably earlier than this in the same year, a young local preacher from Leeds, named Samuel Tillotson, assisted, like Paul, by two zealous women, conducted an open-air service in the rain, after first putting a few loose stones together for a platform. When John Coulson was superintendent of Leeds Circuit, Dudley Hill and Bradford, bracketed  together, stood as the third place on the plan for the quarter beginning June 17th, 1821. Things moved rapidly where John Coulson was, and on the very next plan Bradford appears as a Mission, comprising the following places in the order given: — Bradford, Dudley Hill, Drighlington, Birkenshaw Bradford Moor, Shelf, Horton, Shipley, White Abbey, Eccleshill, Idle, and Otley Mission; all the services being morning and afternoon only.
Mr. Coulson's own account of his work in Bradford runs thus: "At first we seemed to make little headway. We next preached in the house of a woolcomber, but still made little advancement. I went to the house, but found no congregation, so resolved to preach in the street by lamplight. The woolcomber's lamp was therefore hung up in the street and I took my stand under it. The people began to gather, and I soon had a good congregation. I afterwards received a letter from a young man of another community who informed me that many persons had been brought to God by our labours, but that his own denomination had reaped the fruits as we had no suitable place of worship.
Inquiry was therefore made for a room, and a Magistrate (sagacious man) agreed to let us have one in the street, which, on account of the wickedness of its inhabitants, was known as Devil Street. The room was soon opened for worship, it became thronged with hearers, mostly poor weavers, and we were very successful among them. Tradition has it that the street afterwards became known as "Reform Street."
Great Horton had a warm and speedy welcome for Mr. Coulson and the cause he represented, and a thriving society was quickly established there. With one, or perhaps two chapels, Bradford was made a Circuit in 1823, with upwards of 300 members.
The same year a Chapel was built at Dudley Hill to seat 270.
Bradford Society built a Chapel and nine houses in 1824. The Chapel seating 750; the population being then estimated at 50,000. A Chapel was also built at Idle, this year; and Great Horton's turn came in 1825.
And so the cause got rooted and established, meeting the conditions of permanence and progress with such success that twenty-one years later the membership had trebled. Nine years after Bradford was made a Circuit it entertained a Conference, at which H. Bourne, especially, had a great time.
Seven years later, the Conference came again, and the year following the Circuit had an increase in membership of 133. Happy augury for 1912! The circuit report for 1840 says: "The cause of this prosperity we attribute to the blessing of God upon the united and persevering efforts of our zealous praying members and official brethren. They have been diligent in supporting open-air services, re-missionings, street processionings, and a protracted meeting. When we take into consideration the almost overwhelming force of infidel Socialism, the unprecedented depression in trade, and the great distress of the working class in this neighbourhood, we feel thankful to Almighty God for the gracious outpouring of His Spirit."
Most likely similar people and similar labour would produce similar results to-day. At any rate it is well worth trying. Though the same rate of progress has not been maintained during the intervening years our present position calls for great thankfulness.
The figures that tell of an increase in wages or a balance at the bank are never dry. Perhaps a few about Bradford Primitive Methodism may be equally interesting. It should be noted, however, that Pudsey and Stanningley, and also Shipley, have been made into separate stations, and Shelf has gone to Halifax III. Circuit.
The Bradford Circuits report to this Conference:—Seven Circuits made up of twenty churches, having 1,951 members, 9 travelling preachers, 78 local preachers, 4,200 Sunday School scholars, 570 teachers, 19 chapels, 14 separate Sunday School buildings; the total cost of the buildings being nearly £58,000, with a debt of less than £15,000, of which more than one-third is on the Central Hall.
The Circuits run somewhat small—averaging slightly over two churches per minister. Number I. and VI. have only one place each; Number IV. has two; Number III. and V., three places; while No. VII has three and a small mission, and Number II. has six places. But here one man is practically appropriated by Dirkhill. This is of the nature of an experiment which has justified itself, the Church having largely increased its membership during the last few years. Mr. A. Robinson, one of the treasurers of the Conference Arrangements Committee, is the Senior Society Steward.
Rehoboth, now known as Bradford VI. Circuit, was another experiment. Some twelve years ago it was separated from the II. Circuit by mutual arrangement, and the bulk of the District's share of the Jubilee Fund money was used to help to maintain a minister for the first four years of its separate existence. During this period the heavy debt has been  worked down, and the membership doubled in number, so that it appears to have a most prosperous future before it.
Manningham, in the IV.  Circuit has been  struggling with a heavy debt for a long time, but is gradually approaching the day of its deliverance. Mr. J. T. Riddough, one of the Vice-Chairmen of our Conference Arrangements Committee, is an old member and official here.
Mr. J. Thomas and Ald. Warburton are also serving as Vice-Chairmen of the Committee.
New premises are being erected at Eccleshill in the VII. Circuit; and the Horton Bank Church in the Second Circuit is planning for new and greatly improved buildings.
Several of our Bradford properties are sufficiently commodious and modern to satisfy all reasonable tastes. Some do not quite reach that standard, being only half-way houses to more permanent structures.
An 1840 state of things continued for a few years would make our Bradford Churches mighty. Their present spiritual vitality manifested itself in a ready response to the call for a Forward Movement to greet the first Conference of the second century with a hundred increase of members.
In this connection it would not be easy to give too much praise to our brethren, A. Peel, N. Thorp, and A. Robinson, chairman and treasurers of the Conference Arrangements Committee, whose ready generosity enabled us to call our social affinities into the service of spiritual revival.
Four of our honoured officials serve the City on its Council, A. Peel and W. Warburton being Aldermen; and the latter the Chairman of the Education Committee; Joseph Wilson, long known as one of our best workers in Great Horton, and A. Varley, of the V. Circuit, being Councillors. All these brethren know how to discharge their dual duties with admirable fidelity.
It is due to the  dogged determination of the Rev. G.P. Clarke that there is a Central Hall, in which a Primitive Methodist Conference can sit under its own vine and fig tree once more.
But for certain changes in business values, due to the introduction of different tramway arrangements, the scheme might easily have been a financial success, and not have required the deliverance that is now being worked out for it through the noble generosity of Sir W.P. Hartley, the Insurance Company, the General Chapel Fund, and the magnanimous gifts and service of a number of beloved District brethren.
The Shipley Circuit is cheerfully sharing the joys and toils of entertaining the Conference, but limits of space forbid more than this reference now.
I have to acknowledge the much valued help of the forthcoming deeply interesting book on Leeds' Primitive Methodism, written by our gifted and esteemed friend, Mr. W. Beckworth.
References
Primitive Methodist Magazine 1911/520