Ernest George Shepherd
First World War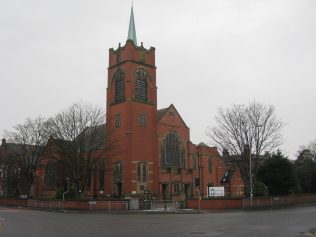 My Grandfather Ernest George Shepherd was a teacher before the 1914 – 18 War. It is said that he was teaching in Dortmund Germany and that he could speak German.
His attestation, prior to joining the Royal Horse Artillery, was sworn in Buxton Derbyshire on the 18 th September 1914. He went to school in New Mills Derbyshire – there is a  strong Methodist link and my Grandfather was a staunch Primitive Methodist.
There is a hymn " What a friend we have in Jesus " , which was probably sung by both sides, as the Germans have a hymn which uses the same tune. It appears that my Grandfather served at the Battle of Loos (1915) and it is said that he suffered from the Chlorine Gas that was used. He was gravely injured during the War. My Mother said that it was thought that he was dead, but then there was a flicker of life. In his Military papers there is a very faint note that his left leg was amputated at the thigh on the 3/6/1918 at the Field Hospital Rouen.
My Grandfather married my Grandmother, Hilda Beacroft Barker ( the eldest daughter of the Reverend William Barker ) at Heaton Norris Primitive Methodist Chapel on the 8 October 1919. Their son Francis William Barker Shepherd is still living. He is my Dad.
When I was born in the Gambia my Grandfather wrote to me and I have included a picture of the letter. At that stage he was connected with Church Street Methodist Church Southport so I have posted a picture of that Church also, especially as it is the Church where my sister and I were baptised in 1953.
My Parents and Grandparents were closely connected with Southport although the family moved to Aiskew North Yorkshire, and attended the Methodist Chapel there. Time has moved on but as my Grandfather served his country for four years of a most bitter war I always think of him when I do the Poppy collection in Bromley Kent today.