Walsall Wood Primitive chapels, 1865 and 1891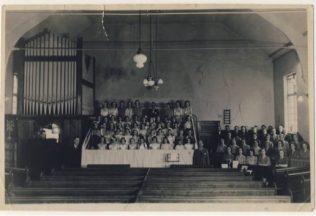 The first Primitive Methodist Chapel in Lichfield Road, Walsall Wood, was opened in 1865 and in 1891 the larger, Ebenezer chapel was built. The former chapel then served as the Sunday School until 1908 when it was demolished and the larger Sunday School was built. In the 1980s the larger Ebenezer chapel was demolished and the remaining Sunday School was modernised to become todays serving Walsall Wood Methodist Church.
The original coal mining community the chapel served has gone and the coal mine closed down in 1964, since which the village and social community has changed immeasurably.