Elizabeth 'Mamma' Job
Fernando Po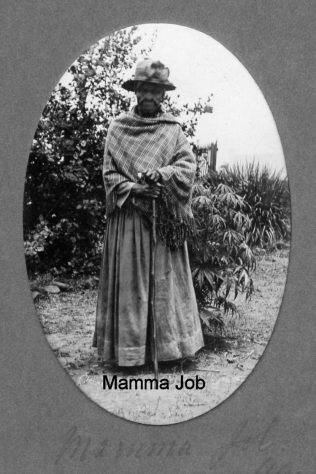 In 1870 Elizabeth Job, a redeemed slave, was living in Santa Isabel on the island of Fernando Po – nowadays known as Malabo on the island of Bioko, part of the republic of Equatorial Guinea.  When the first PM missionaries, the Burnetts and the Roes, landed there on 21 February, Mamma Job was among those who welcomed them and their first services were held in her house.
For more than a quarter of a century she was a pillar of the church.  Nathaniel Boocock, a later missionary, described her as 'a woman of strong individuality; she wielded extraordinary power among the natives of the town … she is credited with having brought up, at her own expense, upwards of a hundred orphans.  Those who were sick, or bereaved, or poor, or in trouble of any sort could always depend upon her for real practical sympathy.  She was most diligent in her attendance at all the means of grace, met in two class meetings, visited all the members every week, collected the class money of those who were unable to attend … Her missionary box was prized and used, and although her age could not be far short of 100 years, she never got too old to collect for the missionary meeting.'
She died on Easter Sunday 1896.  After attending the morning service she went home and was killed when a violent tornado demolished her house.