Banbury Circuit, Oxfordshire
Christian Messenger 1911/151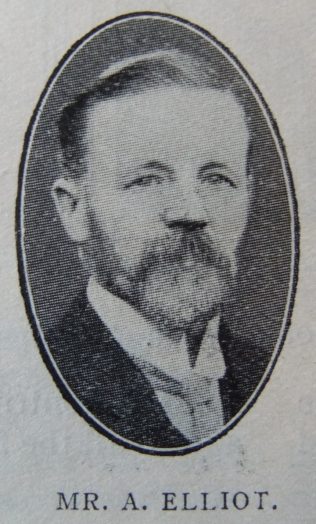 Transcription of Article in the Christian Messenger by Rev. John Bailey
THE town of Banbury, famous for its "Cross" and "Cakes," was first missioned by the Witney Circuit, in the person of Mr. Joseph Preston, its Superintendent, in March, 1835. With the newly-formed missions in the villages around it was then known as the Chacombe Mission, subsequently the Banbury Mission. At this time it formed part of the Welton (near Rugby) Circuit, and a small chapel, in an obscure position, had been built at Banbury.
The good work continued to prosper, and in 1840, Banbury became the head of a Circuit with 262 members. Its travelling preachers at that time were Thomas Meredith, John Holloway and Mary Bugden. The Circuit, as was common in those days, more than doubled its membership during the next decade, having 689 on its roll, including the Southam branch of 215 members.
The towns of Stratford-on-Avon and Daventry, together with many villages, were missioned by the Banbury Circuit.
The Circuit now contains fourteen churches, several of which, in the villages around are strong and vigorous, while others are very weak, and in a moribund condition. One village chapel has been closed for several years until after the advent of the writer, who has re-opened it, and it is now doing fairly well – being the only Nonconformist place of worship in the village and for several miles around. There are still three chapels in the Circuit where no services are held. The great draw-backs to the success of this Circuit, situated in the very heart of rural England, are the long journeys, without railway accommodation and the depopulation of the villages.
Added to this, candour demands that we should say, the want of suitable and more modern premises, in a more commanding position in the town, together with a more zealous and enterprising spirit evinced by the officials and congregation. The chapel was bought from the Wesleyans many years ago, and is situated in a passage in the centre of the town, called "Church Lane."
Thirty-two years ago, the Banbury Circuit reported a membership of 445. At the present time it only reports 290, being a decrease of 155. This is mainly accounted for by the steady and constant decline of the many village populations of which the Circuit is composed. For the last ten years the membership has remained stationary, but during the previous decades there were constant leakages. Fortunately there are no considerable chapel debts, but without aid from missionary funds, it is one incessant struggle for the Circuit to support its two ministers.
Its present ministers, whose portraits we present, are John Bailey and Christopher H. Ratcliffe.
The following are the Societies comprising the Circuit : Banbury has a membership of 49; Mollington, once a flourishing church, has now only 4 members; Marston, where we worship in a cottage, has a membership of 7 ; Farthinghoe, 18: Shenington, 7; Hornton, 25; Epwell, 9: Brailes, 49; Claydon, 25; Tysoe, 31; Shutford, 4; Kings Sutton, 35; Radway, 13; Tadmarton, 14; total 290.
Some of the officials of the Circuit, whose portraits accompany this article are the following:- Mr. W.J. Deeley, of Farthinghoe, the Circuit steward, is a quiet, retiring man, by occupation a farmer. He is a man of high principle and is very devoted to the church and Sunday school in the village where he resides. Mr. George Hawkins is a retired coach builder, and resides in the town. He was Circuit steward for a great number of years and a generous supporter of the funds of the Circuit. He is a local preacher and a trustee for several of the Circuit chapels.
Mr. Stephen Staley is a fine old veteran, being eighty-four years of age. He resides in the village of Brailes. He has been a class leader and local preacher for a very long time. He has fought many battles, and won many victories for God, in his palmy days. By occupation a plumber, he has, many a time, after his hard day's work, travelled many miles to conduct evangelistic services – a week or two at a time – in the evenings, and "many crowns will be added to his rejoicing" at the final day. He has been honored by representing his Circuit at the District Meeting and also by representing his District at the Conference. He has spent more than a jubilee in his Master's service, and now mellow and ripe he awaits the final call home!
William Hunt is number four on the plan, having been a local preacher nearly half a century. He has done yeoman service during that long period. He is an old age pensioner and also receives help from the connexional A.L.P. fund. Mrs. Hunt went home to rest a few years ago and now awaits her faithful and devoted husband on "the other side."
Mr. J. E. Boyce is a tower of strength in the Circuit. His suavity of manner, his sterling piety, and his loyalty to his church, make him a favourite in all the churches, and render him, in the official courts of the Circuit a valuable counsellor. He is a local preacher, a Class leader, and trustee of several chapels. He resides in Brailes, where he is loved and revered.
Mr. W. Langford, farmer, local preacher, Society steward, treasurer of the chapel at Claydon, where he resides, also trustee for several chapels, was converted, "inside and outside and all over," in a glorious revival conducted by that robust Saint of God, George Warner, who went through this country forty odd years ago like a flame of fire. Mr. Langford retains much of the old fire, and although over seventy, he is one of the liveliest Christians in the Circuit.
Mr. Blake, butcher, Society steward, and chapel treasurer, who resides at King's Sutton, is one of the quiet but persistent, loyal and devoted servants of God. He and his good wife have received the blessing of many a minister and local preacher for then unstinted hospitality.
Mr. A. Elliot is the Society steward of Brailes, he is also the chapel treasurer. Mrs. Elliott is the organist of her church, and her home is beau ideal of welcome and comfort to the travelling preachers and others.
Mr. G.P. Stanley is a much younger man. He, however, occupies several offices of honour and responsibility. He resides at Horton, and is a local preacher, trustee, assistant Society steward, Sunday school secretary, etc.
And last, but by no means least, Mrs. M.A. Gardner, of Tysoe, who is Society steward and treasurer both for the chapel and school.
References
Christian Messenger 1911/151