Primitive Methodist Poets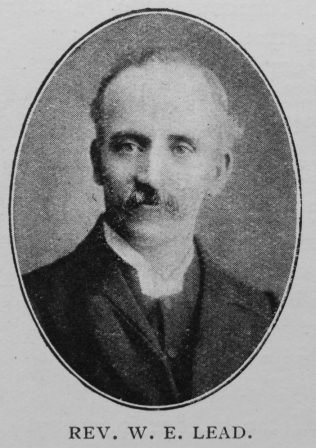 Transcription of article published in the Primitive Methodist Magazine by Ramsey Guthrie
GEORGE MacDONALD has said that "Poetry is the cream of a people's thought." When truth comes to the perfect vision it finds expression in poetic form. Mr. Coulson Kernahan has defined poetry as "poetic thought plus poetic expression." Thus he explains: "No matter how beautiful the form, there must be athought of poetry behind it (a thought which is to the form what the soul is to the body) before the result can be a poem. And, contrariwise, until the thought have bodied itself forth in beautiful form, it is not poetry… . To say that this or that person is a poet, implies of necessity, not only that he has the vision, but that he has also the faculty of artistic expression."
The poets have an immortality of influence and abide for ever. We turn to them again and again and see through their eyes and feel with their hearts. With them we
"mount to Paradise
By the stairway of surprise."
We know the poets at their best. The author of "Dreamthorp" says: "The lark is not always singing, no more is the poet." Emerson, in his essay on "Poetry and Imagination," affirms the poet's rule, "The inexorable rule in the Muses' Court, either inspiration or silence, compels the bard to report only his supreme moments." Hence the advice he tenders: "Let the poet of all men stop with his inspiration."
The poets have been singularly believing. They have uttered their songs and been content to wait for recognition and appreciation. They knew that their music would find the ear, their visions would gladden the pure in heart. These sentiments of "Dreamthorp" strike the true note: "I would rather be remembered by a song than by a victory. I would rather be Charles Lamb than Charles XII. I would rather build a fine sonnet than have built St. Paul's. I would rather be the discoverer of a new image than the discoverer of a new planet. Fine phrases I value more than bank-notes."
We are glad to acclaim some of the poets of our Church. It is a happiness to know that our Primitive Methodist fellowship is congenial to these and inspirational to a high degree.
The Rev. James P. Langham bears an honoured name. He is known as one of the gifted. We remember many of the sermons of his Manchester ministry. They were prose-poems. He had a rare eye for texts and a consummate skill in  treatment. There was the vision and the wealth and surprise of language, which only the poet reveals. Withal he created an atmosphere, a sublime and spiritual air which bore the soul to the heavenly places in Christ Jesus. Again and again the sermon quite naturally turned itself into a poem. It was never named as the preacher's own, but all his hearers knew that sermon and poem were born of the same mind. We can select but one piece, characteristic of the author's spirit and aim.
In "The Man whom Love makes Wise," there is a pure poetic thought. This is the poet's vision:—
"Within the heart of him whom love makes wise
The Christ of God for ever dwells,
And to each question of the soul replies
In tones of love, and all its anguish quells.
Within the thought of him whom love makes wise,
The Truth of God doth ever reign,
Expelling from the mind all falsities,
Binding to God with its unchafing chain.
Within the speech of him whom love makes wise,
The Voice of God is ever heard,
Clothing great thoughts in simple human guise,
That man may apprehend the Eternal Word.
Within the life of him whom love makes wise,
The Life of God forever flows,
Making his soul a heavenly paradise,
Wherein each heavenly grace in richness grows."
The Rev. John Forster is undoubtedly a poet. In the North of England especially he is greatly admired and loved. His intellectual attainments are high and rare. He is gentle and friendly. He is one of those of whom we always think when the apostle's ideal is with us. He is "wise unto that which is good and simple concerning evil." He lives and moves in a realm of life in which there is nothing vulgar or mean. Our readers will recall many of his poems and hymns, gems of sight and sound. His language is so apt to the vision that gleam and garment are as one. He has published a little booklet of his poems. These are intended for recitations. "The Sceptical Fly," is its title. In all there are ten pieces, including a poetic rendering of the Lord's Prayer. We have been privileged to read them all and they are truly lovely and refined.
"The Road and the Hill" will appeal to the thoughtful.
" In a gray house, in a lone dale,
Beside a brawling burn—
Which babbled strange things to itself,
With many a leap and turn—
We lived, my brother Jim and I,
And, many a summer's day
We spent, beside the idle burn,
The idle hours in play.
And still two things we wondered at,
Which always were in sight,
The turnpike winding round the hill,
And that hill's towering height.
We saw the people walk the road,
From hour to hour they sped,
We saw them vanish round the turn,
But knew not where it led.
We looked up at the towering height,
In childish wonder fond,
We knew so well the hither side,
But not the side beyond.
. . . . . . . . .  .
Jim's feet have never trod that road,
Which once he wondering eyed,
But he has climbed the mystic hill,
And seen the other side.
And I have trod the turnpike road,
And turned the curving hill,
But the dark mountain's farther side
Is secret to me still.
'Tis I have seen beyond the bend,
And he the summit's path,
For I have walked the Road of Life,
And Jim the Hill of Death."
Readers of the Aldersgate, Messenger and Springtime will be very familiar with the Rev. G.W. Turner's name. For many years his poetical and musical compositions have enriched their pages. There are two of his tunes in the Sunday School Hymnal, the one entitled "Compassion" to Jean Ingelow's "And didst Thou love the race that loved not Thee? " being a favourite in all parts of the Connexion. We remember very vividly his poems, "The True Philosophy of Life," "Things that  Satisfy," "Live while you Live," "Satisfaction," and many of his hymns. From his unpublished poems we select "The Silver Wood":—
"The beeches and the birches in argent raiment stand,
As Summer-time its glory flings over all the land;
By larch and elm and chestnut they show their shining stems,
And leafy branches glinting a myriad silv'ry gems.
The stream meanders gently along its splendent way,
Through mossy beds and brushwoodwhere piping songsters play;
'Mid haunts of seeming quiet, unfrequented of men,
Wild Nature holds high revel, laughs, sobs, and laughs again.
The dusky oak and ash-tree take on a brighter hue
When bathed in moonlight splendour and silvered by the dew,
Or sun-rays gleam and shimmer across the woodland's face,
Adorning all the landscape with added charm and grace.
Or frost, in winter's beauty, hath traced his matchless lines,
And snow, with glist'ring vestment, hath shrouded stately pines;
Revealing visions glorious of craftsman's cunning art—
A panorama perfect—unequall'd and apart.
The seasons in their order, be-jewel stream and tree,
Each Artificer showing his wondrous witchery,
O! all-excelling Nature! who may thy works declare?
Of glades a temple making—a holy shrine of prayer !
These pageantries of nature unfold to him whose eye
Hath faculty of vision—the power to descry;
And, searching through her chambers with rev'rent, loving care,
He feels the Awful Presence—the sense that God is there!"
The Rev. W.E. Lead is one of our younger ministers. He is one of many whose eyes are alert to the visions and whose genius guides them to poetic measures. We have pleasure in quoting "The Glory of the Commonplace."
"Had we but the soul to hear,
Had we but the vision clear,
Oh! the glory we might know—
Here below—
Fairest beauty would abound,
Rarest music could be found,
In the commonplace around
God would glow.
Not the music of the spheres,
Nor the glory that appears
At the birth and death of day—
Far away—
Then would be to us more sweet,
Or with beauty more replete,
Than the things which at our feet
Ever stay.
Give Thy light and love to me,
Gracious Lord, that I may see.
Shining here, 'mid want and care,
Beauty fair;
And in every human face,
See Thy likeness, Lord, and trace
Gleams of glory and of grace,
Everywhere."
We rejoice in these of our brethren so choicely endowed.
"The gift, which He on one bestows, We all delight to prove."
We envy them their hours of ecstasy and brooding. We are glad that the eyes of their hearts are open. We pray that more and more they may approximate to the true poet's ideal.
References
Primitive Methodist Magazine 1911/806