Primitive Methodism in Newcastle and Gateshead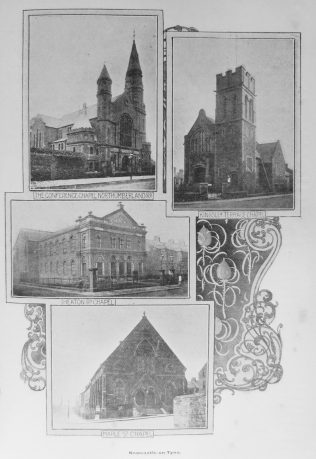 Primitive Methodist Magazine 1903/477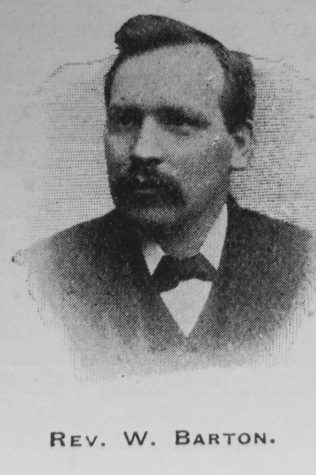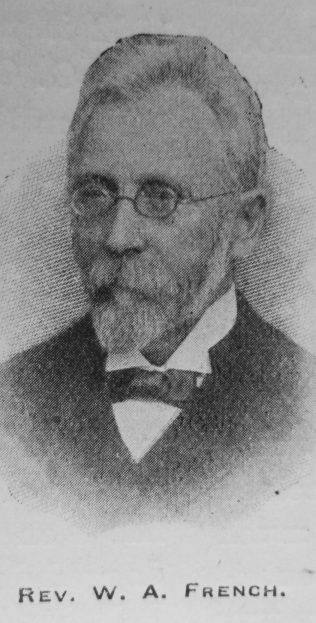 Primitive Methodist Magazine 1903/477
Transcription of Article in the Primitive Methodist Magazine by George Armstrong
It is often a cause of bitter complaint that some of our members, who remove from one place to another, forget that they have been Primitive Methodists.
Their loyalty cannot stand at new atmosphere.
Mr. William Morris and Mr. John Bagshaw were fortunately not of this type, else the planting of our church at Newcastle and Gateshead, might have been delayed for some years.
Removing from Staffordshire to Newcastle before our Missionaries had reached the North, they were obliged to unite with another church to maintain Christian fellowship, but they never forgot their Primitive Methodist parentage, and only waited a favourable opportunity for renewing their connection with our church. This opportunity came when William Clowes was stationed to the Darlington Branch of the Hull Circuit. Mr. Morris wrote and invited him to visit Newcastle, and at his suggestion he preached in the open air at Ballast Hills, his subject being "the Ascension of Christ."
This happened in the Autumn of 1821, and in the latter part of the same year Mr. J. Branfoot preached at Sandgate, and in the evening of the following day he preached in High Street, Gateshead.
He had been sent by the Hutton Rudby Circuit, and was really the first of our Missionaries to visit the Tyne with the special object of establishing a cause.
The first visit of Mr. Clowes had been tentative, but in the beginning of 1822 he returned and began work with the avowed Intention of establishing societies.
His preaching had such results, that so early as the spring of 1822 he was able to write, "I think we are now likely to spread through the North, but whether swiftly or not, I cannot say."
This is only one of the many instances of the prescience of Mr. Clowes.
He had a genius for planning and carrying out successful Evangelistic campaigns, and his forecasts of results were remarkably accurate.
His expectations in this case were signally fulfilled. We did "spread through the north" and the rate of progress was surprisingly rapid.
Just prior to the conference of 1823, North Shields was made into a circuit, and Newcastle was included within its bounds, the number of members being 335. In December of the same year, however, Newcastle was made into a separate circuit with Morpeth as a branch; and on the ground covered by the two circuits there were 7 Ministers and 800 Members, an increase of 465 in a few months.
The progress in Newcastle itself was equally marked. In the first six months of the circuit's existence, the increase of memhers was 100, and the Butchers' Hall, which had been used for services hitherto, was abandoned for Sallyport Chapel, which was seated for about 600, and was taken on rent. There were, in 1828, 19 places on the plan, and only fifteen preachers all told.
In 1826 Silver Street Chapel was purchased, and although the neighbourhood, even at that time, was anything but inviting, the society was so vigorous that great numbers were gathered in from the world, and in a few years the place became too small for the growing congregation.
Accordingly a, site was bought, in what was then a comparatively new part of the town, and on November 21st, 1837, the foundation stone of the famous and historic chapel in Nelson Street, was laid by William Clowes.
Below we give the letter accepting the invitation to perform the ceremony. (see picture)
The chapel was built by Mr. Grainger, to whom Newcastle owes so much in the way of building and architecture.
Its cost was about £3,000, and its seating capacity 900.
It was opened on Sundays, October 7th and 14th, 1838. W. Sanderson was the preacher on the 7th, and J. Bywater and H. Hebbron on the 14th. The Ministers then travelling in the circuit were W. Towler, W. Brining, Jas. Watson and J. Long.
On Monday, October 15th, a Public Meeting was held, with A. White. Esq., M.P. for Sunderland, in the chair. The collections at the opening amounted to £176.
Hugh Bourne visited Newcastle in 1839, but his comments are very brief:- he says, "the society is doing well; the site of the new chapel is good, and the gallery and pulpit are well planned."
The growth of the circuit from this time was steady and sustained, and at the Conference of 1840 it reported 770 members with 322 in Gateshead, a total of nearly 1,100. There were at the same time 11 Sunday Schools, 199 teachers and 1,066 scholars.
The society at Ballast Hills, whose history reaches back to the beginning of our work on the Tyne, was remarkable, amongst other things, for its large and flourishing Sunday School, and for the branch schools which it established in the neighbourhood.
It was for long the largest in the station, and numbered at one time about 500 scholars.
The late Mr. W.B. Leighton became superintendent in 1829, and held the office till his death in 1884.
Many notable men have gone from this old society, the most notable, perhaps, being the late Rev. T. Greenfield.
Nelson Street continued for at least 40 years after its opening to be a centre of great influence and power. A succession of able men filled the pulpit, amongst whom may be named: Revs. J. Nelson, W. Towler, W. Brining, H. Hebbron, J.A. Bastow, W. Lister, T. Smith, C.C. McKechnie, W. Antliff and H. Phillips. Not less able in their own spheres were the laymen, chief of whom were the brothers McCree, George Charlton, George Dodds, W.B. Leighton, John Ingledew, James Stewart and Wm. Stewart.
The old Nelson Street Chapel in Newcastle was superseded in 1897 by the one in Northumberland Road (the Central) in which the Conference will hold its sittings. It is of uncommon design, is elegantly fitted up and seated for 820, and provides ample accommodation for Conference requirements. This place also will tell its own tale. The cost was £14,271.
The development of the town necessitated the establishment of causes in other neighbourhoods, and soon after the opening of Nelson Street a society was started in Scotswood Road, which, after meeting in various rooms, settled in Brunel Street, where it remained till 1870, when it erected the chapel in Maple Street, which is now the head of the second circuit. Its original cost was £3,724, and it is seated for 620.
Its debt was for some years a cause of anxiety, but the friends bravely faced the situation, and speedily surmounted all their difficulties. In 1901 it was completely renovated, the electric light was installed, and it has now a most comfortable and up-to-date appearance.
In 1842 the Arthur's Hill society was planted, one of the principal leaders of which was the late William Armstrong. In gradually increased in strength and influence, and in 1864: the neat little Chapel in West Street was erected, and for over 30 years it served as a home for the Society.
The growth of the city westward, however, necessitated removal, and in 1884, under the able superintendency of Rev. A. Latimer, an eligible site was purchased in Kingsley Terrace, on which, in 1897, the present beautiful and commodious premises were erected. The total cost was nearly £6,000, and there is seating accommodation for 500.
A cause was also established at Elswick, and met for many years in an old joiners' shop, removing thence in 1887 to Strickland Street, which was built at a cost of £1,500, and seats about 300.
Since then a vigorous society has been formed at New Benwell, and a site purchased, but meanwhile the services are held in the Cooperative Hall.
In Derby Street meetings were held for many years in an upper room, which gave place in 1883 to the present chapel, the cost of which was £1,246, and the seating capacity about 350.
Eastward, also extension was made, and Heaton Road Chapel was erected in 1877. It is a warm and cosy looking sanctuary and is now the head of the third circuit. It cost £5,174, and accommodates 600 bearers.
This society has recently purchased another site in a new district, and so the work of extension still goes on. The various circuits were formed as under: Newcastle I., 1823; Newcastle II., 1874 (which was again divided in 1894, and Blaydon and Lemington were each made circuits); Newcastle III., in 1892.
In Gateshead our cause for many years had a fluctuating and trying history.
As already mentioned, Rev. J. Branfoot preached the first sermon in High Street in 1821, and he was followed by J. Lightfoot, Jeremiah Gilbert, the brothers Nelson, and H. Hebbron.
Regular services were organised by a few members of the Newcastle Society, resident in Gateshead. Their first room was in Garden Street, and here a Sunday School was established of a very primitive order. The children who came would persist in singing their own street songs, playing at marbles and skipping, and it was only by severe discipline that order was established.
This room was abandoned because the society was too poor to pay the rent. They afterwards worshipped in various rooms, one of which was in the "Brandy Vault" public-house, and from which they received notice to quit because they made too much noise even for the landlord. Comment is needless, except to say that they were true P.M.'s.
They settled next in Church Walk, and in 1842-3 a large chapel was built in Mulgrave Terrace, and opened by Rev. J.A. Bastow.
This undertaking, though involving heavy financial responsibility, might have been carried through had it not been that the treasurer absconded with all their funds, and the chapel was taken possession of by the mortgagee.
But those men could not only pray and shout, they could work and suffer as well. They were "cast down, but not destroyed."
In addition to their poverty they had now to bear the odium attaching to their failure and misfortune, but with true apostolic fervour they began again in the open-air, and re-commenced their services, first in the Church Walk Mission Room, and afterwards in larger premises in West Street. Here they continued until they found themselves strong enough to purchase a site and erect at chapel and school in Nelson Street.
This was opened in 1854 by Rev. Ralph Fenwick, who is happily still with us.
Meanwhile, in 1837, Gateshead was made into a circuit, and its first ministers were Revs. J. Hopkinson and T. Smith. It maintained a separate existence for four years, its ministers being changed each year.
For some reason or other it failed to maintain its position, and in 1841 it was re-united to Newcastle.
Better days followed, however, and in 1862 it was again created a circuit, with Rev. G. Clark as its first superintendent.
From that time its advance has been rapid and continuous, until to-day its membership slightly exceeds that of Newcastle. Its more prominent leaders included: W. Peel, John Thompson, Edward Gowland, Joseph Urwin, John Scope, John Cherry and G.E. Almond, who is still with us, and is yet a tower of strength. The great feature of Gateshead Primitive Methodism has been its persistent missioning, and its dogged determination to succeed.
It has been driven from one place only to begin again in another. Stimulated rather than discouraged by defeat, it has pushed forward till it has secured a foremost position in the town.
In 1869 a mission was started in Worcester Street, and this gave birth in due time to Prince Consort Road, which in 1891 became the head of the second circuit. It is a bonnie chapel, and is vigorously worked. It cost about £5,000, and seats 600 persons.
Similarly, the Teams Mission, began by Messrs. Carr and Scope in 1874, developed into Victoria Road Chapel, built in 1881, at a cost of £1,726. From this society more missionary money is sent than from any one place in either Gateshead or Newcastle.
The Somerset Street Mission, started in 1875, resulted in the erection nine years later of the commodious premises in Sunderland Road, which is distinguished, amongst other things, for the first Endeavour Hall in the connexion.
The Askew Road Mission culminated in 1891 in the Bank Street School Chapel, which has a future before it.
In 1900 a few friends from the latter place and a few more from Prince Consort Road joined together, bought a commanding site in Whitehall Road, an entirely new district, erected an iron chapel, and formed what is a very vigorous and increasing society.
The premises in Nelson Street were sold in 1886 for £800.
It took every penny of this money to buy the site in Durham Road, on which in 1887 a lecture hall and school were erected, followed in 1892-3 by the chapel and manse. The cost of the entire block was about £7,000, of which only £1,700 remains as debt – £1,250 on chapel, lecture hall and school, and £450 on the manse. It is a credit to all concerned, and when the conference delegates attend the Hartley lecture, which will be given here on June 10th, they will agree that it speaks for itself
Thrice before has the Conference assembled in Newcastle: 1st, in 1842, beginning on a Friday (June 10th) as was the custom at that time, and closing the following Thursday.
Eight thousand people attended the camp meeting at this Conference.
2nd, in 1859, and which was attended by 82 delegates. The plan was simply a single sheet, without advertisements, and shows that meetings were, held at Nelson Street every morning at six o'clock.
3rd, in 1876, when 120 delegates assembled, and which was memorable for the legislation on conference delegation, which remained in force without alteration until last year.
The following table will show at a glance the condition of Primitive Methodism in Newcastle and Gateshead:-  (see picture)
The position here shown is not as great or as strong as we could have wished, but, such as it is, it is a position of which we may all feel honestly and legitimately proud. It has been won by those who possessed little wealth, and had only a scanty supply of social favour. It has been made our own in spite of many difficulties, and through long years of hard toil and no common sacrifice, and while we could all wish we had more to show, yet we feel after all that " God hath done great things for us."
And He will do greater: we have now larger means, and more numerous opportunities, and it is our hope and prayer that the future history of our Church, not only on the Tyne, but throughout the entire country, may be a record of wider expansion, brighter victories, and a more inspiring success.
References
Primitive Methodist Magazine 1903/477