Douglas Buck's Road Primitive Methodist Chapel
1900-1967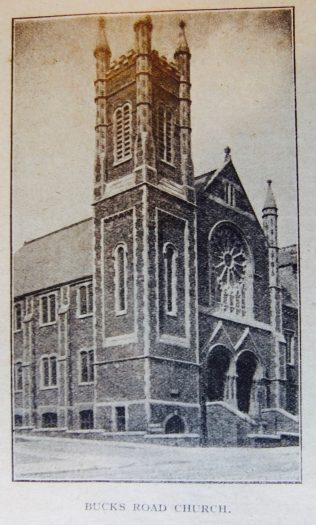 Christian Messenger 1923/48
This chapel was opened in 1900 at a cost of £7,192 10s 11d. For many years it was the head church of one of the Primitive Methodist Circuits.
The opening is noted in the 1900 Primitive Methodist magazine . It notes that the new chapel was worth the £6,200 spent, although many members would regret the closure of the previous Wellington Street chapel.
It was closed in 1967 and sold in 1968 for £5,500. The chapel, at the junction of Bucks Road and Merton Bank,  is now in commercial use.
The society united with Rosemount (formerly Wesleyan) Methodist Church to form the newly named Trinity Methodist Church at Rosemount.
Reference
The Manx Methodist Historical Society, Spring 2018, No 66, pp 8, 11
Primitive Methodist magazine September 1900 page 717