Pure water is the drink for me
seeking the words for this song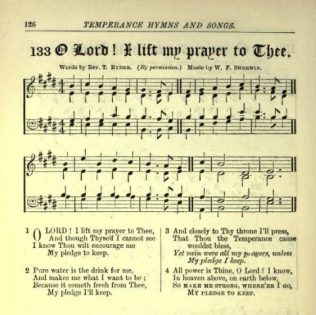 from Hymns and songs for Bands of Hope
Hello,
My mother lived in a childrens home, 1928-1938, and were often visited by a Band of Hope.
One of the songs which my mum remembers had the following words: Pure water is the drink for me'.
I am hoping that someone may know of this song and can send me the words and – even more exciting – perhaps there is a version on youtube.
Thank you very much
Katy 
Mum's childrens home: https://sites.google.com/site/hornchurchch/home