Loddon High Street Primitive Methodist chapel
14 High Street Loddon NR14 6AH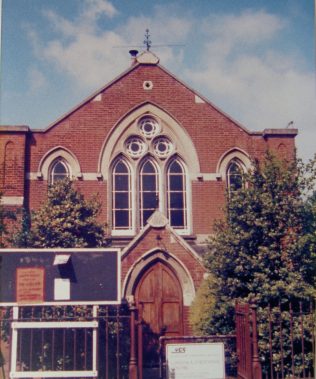 postcard from the collection of Revd Steven Wild
Christian Messenger 1908/27
Primitive Methodists came to Loddon in about 1845, with worship taking place in cottages, possibly off High Bungay Road.
Loddon High Street Primitive Methodist chapel was opened first of all in 1852.  Hugh Bourne (one of the founders of Primitive Methodism) visited, probably for the official opening.
In 1900 a new chapel was opened, in front of the old one, which was then used as a schoolroom.  The stone above the entrance door of this building has the date 1899, but correspondence shows that the builders were late in completing the work, and the chapel did not open until the following year.
In 1955 this building was sold, and many of the fittings were transferred to St Johns. It is now known as The Hollies Community Complex which is run under the protection of the Loddon Buildings Preservation Trust..