Mileham Primitive Methodist chapel
Back Lane, Mileham, Norfolk, PE32 2PP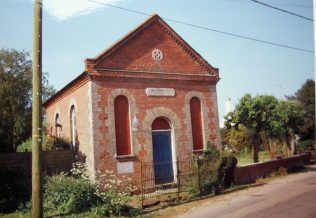 Mileham Primitive Methodist chapel was first opened in 1886 and accommodated 50 people.  It served until the early 1940s. 
After closure it was sold in 1947 and became a Gospel Hall.  By the time of Keith Guyler's photograph in 1998 it was disused.
Google Street View shows that by 2008 it had been converted into a two bedroomed house.  In April 2015 you could buy, inevitably, The Old Chapel for £125,000.
location: TF 913194