Gosberton Clough Primitive Methodist chapel
Clough Road Gosberton Clough PE11 4JN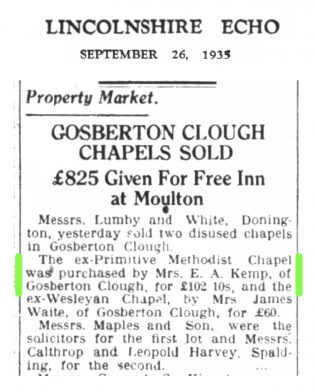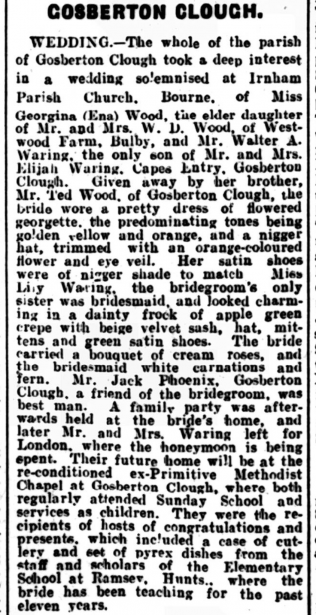 The Primitive Methodist magazine of 1835 contains an account by John Rich of the opening of Gooberton (sic) Clough Primitive Methodist chapel. As it is in the Boston circuit, it is likely that Gooberton is actually Gosberton; there has been a transcription error at some point in the printing process.
There were twenty members in the society and the new chapel was described as a "neat building well situated among the people."
Opening services took place on 30/04/1835 and 03/05/1835 and were conducted by Rev W Margerum (Baptist), D Wilson, W Paddison and J Richards.
Although there is no obvious sign of the chapel any more, on the south side of Clough Road and just east of the bridge at Beck Bank, there is a group of four semi detached houses, probably built in the 1950s and bearing the name Primitive Gait. A Primitive Methodist chapel is marked there on Ordnance Survey maps from 1888 and is still there in 1932, but has gone by the 1973 map.
The Wesleyan chapel was across the bank, but further away along Beck Bank. This was also sold in 1935.  A new Methodist Chapel, the Century Church, was built on the opposite side  the drain.
---
Reference
Primitive Methodist magazine of 1835 page 393