Goatacre Primitive Methodist Chapel, near Calne, Wiltshire
built 1909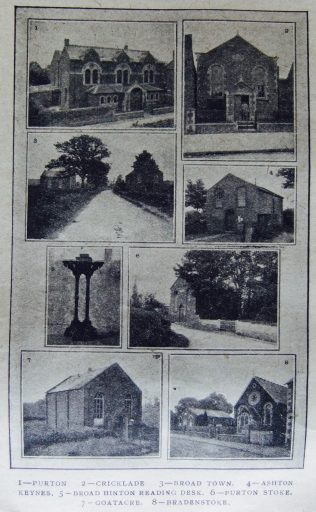 Christian Messenger 1922/78
This chapel was built in 1909, of red brick, on the main A3102 on the corner of the road to New Zealand. It closed for worship in 1994, when it was sold and converted to a private house.
An earlier Primitive Methodist Chapel was built in 1867, on the site of the Friends' Burial ground, thanks to the hard work of Elizabeth Blackman, who lived in Goatacre.  It proved to be very popular and had one of the largest congregations in the Brinkworth circuit.
In 1825 the house of Frederick Taylor was licensed as a meeting place for Primitive Methodists.