Wrexham Colliery Road Primitive Methodist chapel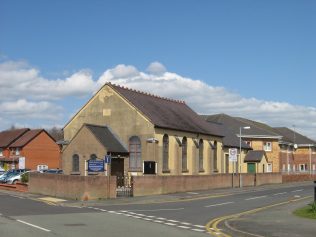 "Colliery Chapel" cause began in 1856, and became Primitive (from United Methodist) in 1893; it was rebuilt 1936-8 because of subsidence. It is still in use as a Methodist place of worship.
The rebuilding included the addition of an extra side window and a schoolroom.