Our Centenary - Memories of the Early Days - Swaffham I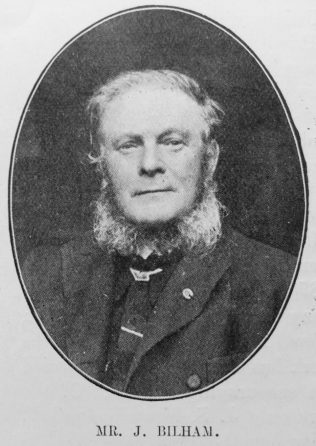 Transcription of article published in the Primitive Methodist Magazine by Rev. James Prouton
Some districts boast of their manufactures, others of their mineral wealth; Norfolk mainly represents agriculture, which is the basis of human life and industry. Hence the members and officials of Swaffham have been men of the soil, but by devotion and heroism they have laid deep and strong the foundations of a circuit rich in service and success. Missioned in 1825 by the Rev. W.G. Bellham, the first services at Swaffham were held in an old barn on Lynn Road; afterwards in a chapel in Lynn Street. Here in 1852 the Norwich District Meeting assembled and the first African Missionary Meeting of Primitive Methodism was held. In aid of this object £40. 5s. was subscribed and Revs. Thomas Lowe, W. Wood and J.G. Wright offered themselves for Africa.
The present commodious premises were erected in 1875, costing £1,066, the whole of which has long since been raised. Though we have suffered from the decadence of the town, the work has been vigorously carried on and with encouraging success. Of the early workers only J.S. Mantripp and T. Offord survive for the Centenary celebrations.
Castleacre was missioned from Lynn before 1825 and soon became a powerful centre. The Camp Meetings were held on the Common, where dissolute men circling round a plentiful supply of beer would assail the preachers with coarse jests, mud, and stones. The old chapel in a back street was occupied from 1830 to 1878 and in it we are told the Norwich District Meeting was twice held. The Revs. J. Winkfield and J. Sculpher were born here. Rev. W. Peaceful tells of protracted meetings in 1842 assailed by the powers of darkness up to the closing Lovefeast, when the snare was broken and twenty souls converted, amongst them Mr. R. Barnes now eighty-five and with a record of fifty-seven years' public work. The old premises proving too small, a public house was bought and a beautiful church erected on the site, costing £850, long ago paid off. A finer example of courage, sacrifice and united effort could not easily be found. The leadership of Mr. J. Howard did much towards this achievement.
At the quaint old village of Westacre we have had a cause for over seventy-three years. Rev. W.G. Bellham, a pioneer, when released by the magistrate at Litcham was asked where he was going next. "To preach at Castleacre, then Westacre, and then Lynn, sir," was the prompt reply. For forty years we could not secure a site and the congregation met in cottages alternately at Westacre and Narford. The Jubilee Chapel erected in 1887 at a cost of £400 was soon free from debt owing to the zeal and generosity of these labouring people. They hold by the old customs. Class Meetings are well attended, and the annual Camp Meeting begins at 6 a m. while even the Love Feast is held in the open air.
Weasenham was missioned in the days of John Oscroft and regular services established in 1823. Long noted for its annual Wake, called Pooles Mart, the village was on these occasions a scene of revelry and vice. The early members invaded the fair with song and prayer, and in spite of persecution gained a glorious victory. Rev. J.W. Fish, of Aylesbury, was converted here in the Sunday School class of Mr. W. Pirt. The chapel, built in 1875, is nearly debtless.
Little Dunham is one of the oldest societies of the Station. Its members had a large share in remissioning Great Dunham. Its chapel, built in 1844, is the oldest in the Station. George Hubbard carted the building materials free of charge. Thomas Bird left a legacy for the improvement of the property and a tablet is erected to his memory. A gracious revival has recently added largely to the membership.
The little village of Wendling is four miles from East Dereham. Among its earliest missioners were Messrs. Pilgrim and J. Fuller of Swaffham. The services were held in cottages till 1848 when a chapel was built, superseded in 1877 by a better structure. A larger edifice is now desired. Village and congregation throb with young life. A great Temperance demonstration is annually held on Whit Monday.
No place in East Anglia is of greater significance to our church than the parish of Sporle. First visited by our preachers, in 1831, Mr. W. Fishpool remembers Rev. J. Pole singing "Hark, the Gospel news is sounding" and on Church Hill, from a chair lent by Mrs. Ellen Bell, preaching to a large and attentive congregation. On this spot many souls were saved. A carpenter's shop and old Wesleyan and Baptist chapels were successively occupied till the erection of the present debtless chapel in 1862. At Sporle was born Rev. Robert Ward, our first missionary to New Zealand, who laid the foundations of Primitive Methodism in that colony. Rev. Horatio Hall was a native of this parish and is said to have opened up Burnham's Market, Overy and Thorpe. The society contended long with bitter clerical intolerance and their struggles and ultimate triumph would form an interesting story did space permit. Sporle is famous for its sturdy Nonconformists and its long succession of heroic men and women who counted no task too heavy and no sacrifice too great for Christ's sake. "Neither hunger nor mobs nor imprisonment could hinder them from filling their vocation. Stout hearts and resolute wills were theirs, and they were driven by a great passion of pity for the souls of men." May their children prove worthy of so noble an ancestry. The remaining memories of Swaffham circuit must be reserved for a subsequent article.
References
Primitive Methodist Magazine 1908/373