Knight, William (1852-1907)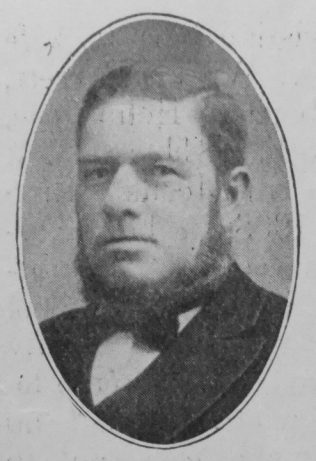 Transcription of obituary published in the Primitive Methodist Magazine by Charles Leafe
With profound sorrow we record the death, in his fifty-fifth year, of this devoted servant of God, which took place May 7th, 1907, after a severe illness of over twelve months. Born at Corringham, near Gainsborough, he was early taken to our Church at Gainsborough, and in his fifteenth year was converted during revival services at the school at Corringham. He became very useful in the church, labouring in the Sunday School and in other ways, and in a year or two was put on the plan. 
His sermons were plain and practical, and while always serious and earnest in the pulpit he was never tedious. His one aim was the conversion of souls. He travelled many niles to his appointments. On one occasion going with the writer to Idlestrop, twelve miles from Gainsborough, on a wild and bitterly cold day, his hands became numbed with snow and cold, and incapable of holding the reins so that he had a narrow escape from drowning. On another occasion he alone fulfilled our appointment at a Camp Meeting but several souls were converted at the close of the day. 
His married life was one of great beauty, sweetness, and blessing, Removing to Gainsborough Mr. Knight became a farm bailiff, and subsequently commenced business for himself as a greengrocer. Gradually his business extended and is now carried on by his sons at the Great Northern Market, King's Cross. After a time he took up his residence in the North of London and associated himself with our Dartmouth Park Church. His chief interest in life was the Kingdom of God, and he gave and collected large sums of money for the cause.
He toiled as if the success of the church depended wholly on him. He has held the offices of class leader, Society steward, and Circuit steward. He was a friend of the ministry, a lover of missions, and of our Connexional literature. In 1906 his health began to fail, and owing to heart weakness his strength gradually waned. His wife, his three sons and three daughters ministered lovingly to his needs. The end came suddenly, but he was ready, and declared, "I am not afraid to die." Buried at Highgate Cemetery, May 11th, 1907, a large concourse of friends, including the vicar of the parish, were present. A memorial service was conducted by the writer in Dartmouth Park Church.
Family
William was baptised on 4 April 1852 at Corringham, Lincolnshire. His parents were George Knight, who worked the land, and Ann Dows.
Census returns identify the following occupations for William.
1871 farm servant
1881 potato merchant employing 1 boy
1891 potato merchant and grocer
1901 potato dealer
He married Elizabeth Knight (1857-1939) in late 1874 in the Gainsborough Registration District, Lincolnshire. Census returns identify six children.
William Henry (b1878) – a potato dealer (1901)
George (b1881) – a potato dealer (1901)
Florence Elizabeth (b1882) – a dressmaker (1901); married Arthur William Cowper, a carpenter and joiner, in 1906; married Joseph C Scott, a gardener, in 1915
Arthur (1885-1949) – a potato dealer (1901)
Emily (b abt1887)
Elsie (b1892) – a dressmaker (1911)
William died on 7 May 1907 at Islington, London.
References
Primitive Methodist Magazine 1908/828
Census Returns and Births, Marriages & Deaths Registers