Dalling Road Primitive Methodist chapel
Dalling Road Hammersmith, W6 0EU
Handbook of the Primitive Methodist Conference 1908; Englesea Brook Museum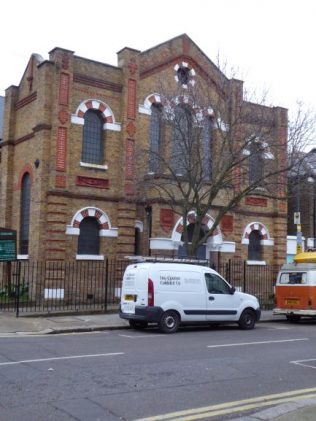 The notes with Keith Guyler's photograph of Dalling Road Primitive Methodist chapel say that the chapel with its adjacent Sunday School, was rebuilt in 1905.  It was part of the Hammersmith and Fulham section of the London Mission.
The 1892 Primitive Methodist magazine reports that the society "has entered upon more  commodious and comfortable premises." It included a chapel for 300, school rooms and classrooms.
The chapel, which fronts onto Furber Street,  is used in May 2015 by Hammersmith Christian Fellowship (Baptist).
Reference
Primitive Methodist magazine June 1892 page 379