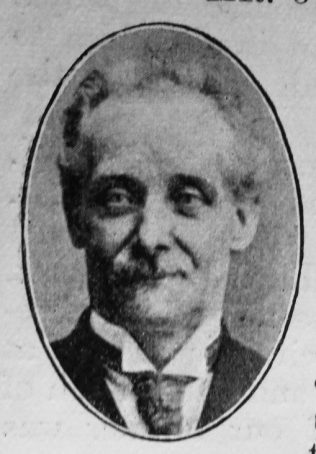 Transcription of obituary published in the Primitive Methodist Magazine by W. Clulow
A serious loss has been suffered by the Sirhowy Society, Tredegar Circuit, in the sudden death of Mr. Lane. He was brought to God when about thirteen years of age, and remained loyal to the church of his choice for forty-seven years. He has held the senior position of local preacher on the plan for some years, and was the Treasurer of our Sirhowy Trust Fund. He had represented his circuit on the District Committee, and in the District Meeting, as well as the District in Conference.
He recommended his profession by his sunny countenance, and was a dear and special friend of young men, being ever ready to render them all the help within his power. On Monday, October 7th, 1907, he attended a circuit gathering of Sunday School workers, in Lower James Street Chapel, in which he took an active part, and was in his usual state of health; but on reaching Tredegar Railway Station, after the meeting, on his way home, he suddenly expired by the side of his nephew. 
His remains were interred in Ebbw Vale Cemetery on Saturday, October 12th, amid every expression of deep and widespread sympathy and respect. His death was improved in Sirhowy Chapel on Sunday evening, Oct. 20th, and again in Commercial Street Chapel on Oct. 27th, by the Rev. W. Clulow, to large congregations. May his widow and two sons be graciously sustained under this mysterious dispensation, and meet him again where parting is unknown.
Family
Jacob was born in 1847 at Aberystruth, Abergavenny, Monmouthshire, to parents John, a cool miner, and Margaret.
Jacob also worked as a coal miner, living at Sirhowy for most of his life.
He married Sarah James (b abt1844) on 9 July 1870 at Bedwellty, Monmouthshire. Census returns identify three children.
John (1873-1895) – a coal miner
James (1874-1933) – a cool miner (1891); a confectioner (1911)
Joshua (1881-1939) – a coal miner
Jacob died on 27 October 1907 at Tredegar Railway Station.
References
Primitive Methodist Magazine 1908/241
Census Returns and Births, Marriages & Deaths Registers