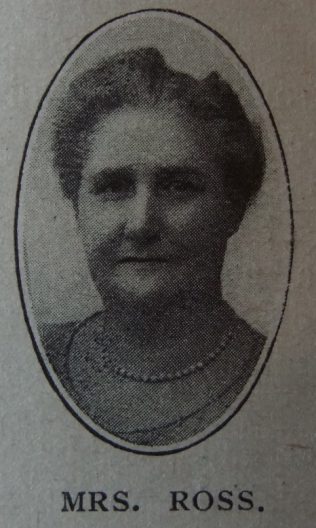 Early years
Harry was born on 3 October 1867 at Calverley, Yorkshire, to parents Joseph and Sarah Ann. Joseph worked as a wool weaver (1871). Harry was baptised at St Wilfred, Calverley on 27 September 1874, at the same time as older sisters Annie and Jane. In 1881, Harry was working as a woollen twist winder.
Harry joined the Church at the age of thirteen and immediately began to take an active part in its work. Preliminary training was received through Sunday school and Band of Hope. He went on the plan under the tutelage of Phillip Gibbon, who became a PM Minister.
Ministry
Harry served terms as District Secretary to the Temperance, Orphanage and Missionary Committees. He also served as Connexional Orphanages Secretary.
Harry's obituary records that his chief joy was to preach, and to that service he gave both heart and mind. To the end of his life be bore a clear and convincing witness as Methodist preacher, proclaiming the eternal Gospel in no uncertain voice.
In his pastoral work Harry was faithful, sympathetic and understanding.
Following his retirement, Harry settled in Leicester and for some years was Nonconformist Chaplain at the City Hospital.
Family
Harry married Fanny Walmsley (1868-1948) in early 1892 in the North Bierley Registration District, Yorkshire. Census returns identify five children.
Freda (b1892)
Frances Hilda (1898-1956) – married Robert Oliver During in 1926
Edwin Harold Walmsley (1899-1960) – a PM Minister
George Ronald Percival (1902-1990)
Mabel Evelyn (b1910)
Harry died on 5 December 1947 at Leicester, Leicestershire.
Circuits
Hartley
1891 Malton
1893 Stratford-on-Avon
1894 Macclesfield
1895 Burton on Trent
1897 Filey
1898 Dudley
1900 Sileby
1903 Scotter
1905 Nottinghan VI
1907 Long Eaton
1908 Manchester VI
1911 Newton & Hyde
1915 Morely
1920 Leeds I
1923 Hinckley
1928 Warrington
1930 Hull IV
1932 Leicester (S)
References
Primitive Methodist Magazine 1923/372
Methodist Minutes 1948/129
W Leary, Directory of Primitive Methodist Ministers and their Circuits, 1990
Census Returns and Births, Marriages & Deaths Registers