Clayton, Elizabeth (nee Mitchell) (1850-1905)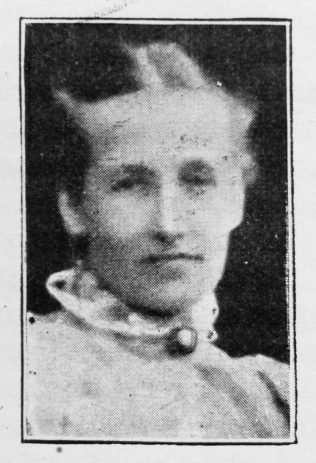 Transcription of Obituary in the Primitive Methodist Magazine by J.H.T.
On November 15th, 1905, the little church at Staveley in the Kendal Circuit, suffered a severe loss in the death of Mrs. EIizabeth Clayton, one of its most devoted members.
Born at Kendal in the year 1850, her association with the church was almost lifelong, for, at the early age of eight, losing her mother, she was adopted by her aunt, Mrs. Newby, of Staveley, who, with her husband, Mr. Wm. Newby, was an earnest and loyal Primitive Methodist. She became possessed of the enthusiasm of her foster-parents for the House of God and her zeal for its interest never abated.
In December 1874 she married Mr. George Clayton, of Staveley, one of the most cultured local preachers in the Kendal Circuit. The marriage proved to be a very happy one, and for over thirty years husband and wife faced life together possessed by common sympathies and aims.
Mrs. Clayton was remarkably generous and kind, the very incarnation of hospitality. Her home was always open to the preachers, travelling and lay, and many are the pleasing memories of her hospitality cherished by those who partook of it in bygone days. Though never very robust, the comfort and happiness of others were always her first consideration, and she put herself to the greatest inconvenience that she might be of assistance to those in need.
By her winsome disposition and unselfishness which revealed itself everywhere in her life, she showed that she was a true follower of the Master and following not afar off but very near to Him.
As might be expected from her open-hearted nature she was deeply interested in the missionary cause. Accompanied by a friend she used to walk long distances and collect, chiefly in small sums, a splendid amount annually.
About the beginning of 1905 signs of serious illness began to appear. The disease made rapid progress and her sufferings were intense, though bravely borne.
After three months of almost insupportable agony, death mercifully came to her release and she passed to the land where there is no more pain.
Five days later her remains were laid to rest in the old churchyard of Staveley, when a large company of friends from far and near assembled to pay a last tribute of respect. The service was conducted by the Revs. J. Harryman Taylor, M.A., and W. Hayton (Circuit minister) and the former part took place in the church she had loved so well and had served so faithfully. Her memory is blessed and though we see her no more her lifework is not ended. She rests from her labours but her works do follow her.
Family
Elizabeth was born in late 1850 at Kendal, Westmorland, to parents William, a hand loom weaver, and Margaret.
She married George Clayton (1845-1915), a bobbin mill foreman, in late 1874 at Kendal. No children are identified in census records.
References
Primitive Methodist Magazine1906/914
Census Returns and Births, Marriages & Deaths Registers